A defining moment for church planting in Japan?
The Church Multiplication Vision Festa held last October was tremendously encouraging and could be an indicator of greater things to come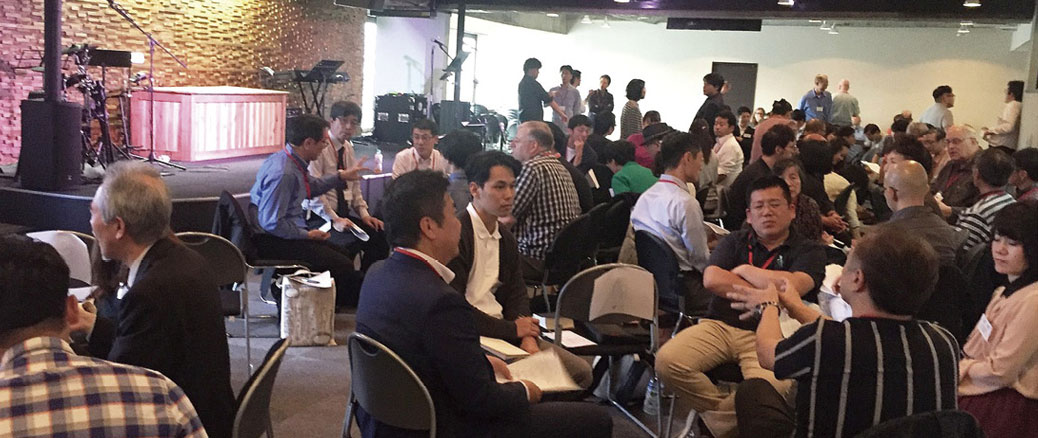 In over 30 years in Japan, I've never experienced a more positive, faith-filled atmosphere among Japanese leaders and workers than during the fifth Church Multiplication Vision Festa in October 2018. It was infectious and hopeful for the entire church in Japan.
The Church Multiplication Vision Festa started in 2014 when 65 Japanese leaders gathered in Tokyo to consider movements for multiplying the planting of new churches. Momentum has been building during two subsequent meetings in regional areas (Kansai and Tohoku) that focused on inspiring local leaders with fresh visions and ideas. Another meeting was held during the sixth Japan Congress on Evangelism in Kobe in 2016. Through these gatherings, many are catching the vision for multiplying churches.
Last October, about 100 Japanese leaders gathered in Nagoya for the fifth Vision Festa. I was impressed by five things:
Centered on God and his might
Throughout the meeting, the message was clear—multiplying churches in Japan is not humanly possible, but God loves the country and has his hand on it. God is answering prayer as we work together for the kingdom. He assures us that the harvest is plentiful, and we work because he is with us. God's might, Spirit, and vision assure us it will happen.
Faith overcoming unbelief
These meetings were refreshingly positive. Normally, when workers in Japan gather, they seem discouraged, doubtful, and in need of inspiration. This time, I felt something was different. It started with two key leaders, a pastor and a seminary professor, speaking positively about church multiplication and how it can be realized—the opposite of what I was expecting. People at the event were filled with faith, hopeful expectation, and can-do anticipation.
A festival of vision
A closing speaker mentioned that the event was really a festival (matsuri) of vision. We were all caught up in this atmosphere of belief in God for Japan. Several years ago, the ambitious vision of planting at least 50,000 new churches in Japan was shared at Vision Festa. Since then, many leaders have prayed about, considered, and discussed this vision. I believe everyone has adopted this shared national vision and has faith that God can plant the 50,000 churches needed to saturate Japan.
Tackling practical obstacles
Participants did not blindly adopt an unrealistic goal, but rather they carefully considered the concrete realities of how to accomplish that vision. Presentations, panels, and small-group discussions all addressed practical challenges through risk-taking faith and creative energy.
The theme of this Vision Festa was "developing healthy leaders for healthy multiplying churches." The vision of establishing 50,000 new churches will require training and equipping 50,000 workers. How? Many church leaders in Japan have formal Bible school and seminary training, but expensive and lengthy formal training cannot prepare enough workers. This Vision Festa also considered informal training methods such as seminars and study programs (the Church Planting Institute's niche) and non-formal training techniques like discipling, coaching, and mentoring. Many came away with new ideas.
Building relational networks
Vision Festa has grown into a broad-based, evangelical movement of pastors, church leaders, and lay-people from various denominations, independent churches, and ministry networks all over Japan. There is much we can do to encourage one another in church multiplication.
Over a year ago, I wrote that "momentum seems to be growing church planting and multiplying movements throughout the entire country of Japan." Now I really know there is momentum. A key Japanese church-planting leader recently agreed that this event was the most significant sign in the last decade for church-planting multiplication.
From this faith-filled event has come an greater commitment to multiply churches in Japan. A sense of urgency is growing, and many aspire to plant more churches. Others desire to establish healthy, multiplying churches based on lessons they learned at the event.
Pray that all would continue in a long-term obedience by linking arms together as we all move forward. Praise the Lord!
Published in the Spring 2019 issue of Japan Harvest magazine under the title "A defining moment for church planting in Japan?"
Photo supplied by author