A Japanese pastor's perspective on evangelism in Japan
Part Two of an interview with a Japanese pastor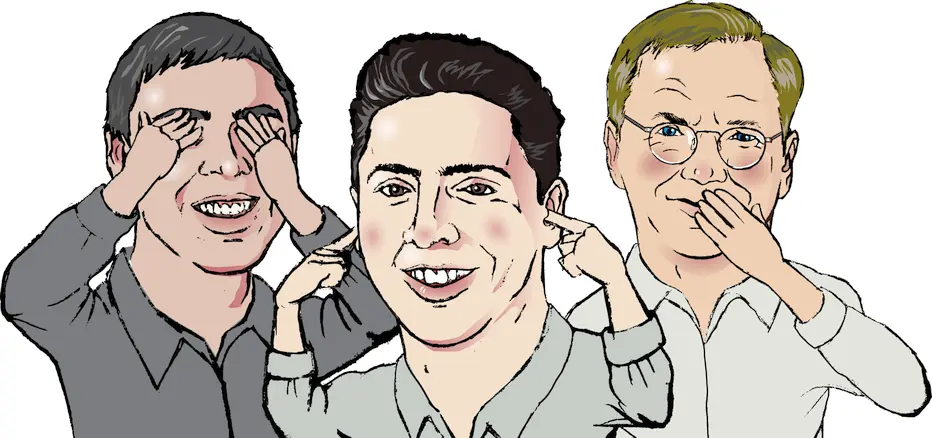 In the first part of my interview with Pastor Matsuda, I had a clear brief—to ask him about how and why he rests as a pastor, and why his peers look up to him as a pastor who's "good at rest".1As we explored why some of those peers may find it hard to rest effectively, I kept hearing about the invisible pressures Japanese pastors face in today's society, and how much that has changed for Matsuda-sensei since he began in ministry. So I asked him about these pressures.
Dene: When missionaries are heading for a place like Japan, they're encouraged to study the culture, and within that they might study the religions Buddhism and Shinto. But there are also more unofficial value systems that have a large influence. I've heard people describe Japan as having a hidden but strongly effective, almost religion-like "worship of the surrounding eyes". What do you think about this idea?
Pastor Matsuda: Because I'm a person who doesn't so much care what others think, perhaps I've already gone in a different direction to Japanese pastors in that regard. I mean, even if I'm told, "You play too much," I know that my relationship with God is strong and people can think what they like. I acknowledge not everyone can do that.
D: Then, as a pastor who is relatively free from those surrounding eyes, how do you go about preaching the gospel to today's Japan? What are the key characteristics of your gospel message?
M: That's an incredibly difficult thing in modern Japan! In the first place, modern Japanese don't actually believe in Buddhism. They don't actually believe in Shinto. They take part just as a habit, you know? So preaching against those things isn't relevant. Pastors all across Japan are concerned about how to speak to modern Japan.
In terms of effective evangelism, in our own denomination there are 205 churches across Japan, and each year only 250 or so baptisms, averaging a little over one per church! So that also means some churches see no conversions at all.
At the time I was finishing seminary—late '70s, early '80s—if you spoke about sin and the need to repent, people might accept that and turn around. But this generation is characterized by "Is that even sin?" and "What is sin, anyway?" What was "sin" back then isn't thought of as sin any longer. So our approach to evangelism is a real area of concern.
Just for example, consider "adultery"—back then you might have mentioned it as a bad thing and it would be understood as something to turn away from, but now people are likely to respond, "Sorry, adultery—what's wrong with that?"
So the approach is difficult. Without an understanding of sin, how can you understand the cross? No appreciation of sin means no appreciation of the cross. So people aren't turning to Christ—no need!
D: That's something we really need to think hard about as missionaries too.
M: Not only that, there's the place that church has in society—that has changed a lot. Back in the day, people approached the church for help with mental health worries. Nowadays they go to the clinic, even if the problem they have is spiritual.
Again, back when I was a fresh graduate, the church I was going to had upwards of 90 children in the Sunday School. Now they would see around 10 children. Back then, even non-Christian parents would bring their children to church on a Sunday morning, but nowadays they won't entrust their children to anything religious. Back then the church was trusted, Christians were trusted—thought of as nice people. Now Christians are thought of as just another religion—in other words, dangerous. Religions are a threat to society, a threat to the country, and Christianity is included with that in the minds of Japanese people now.
So that makes our church a bit unusual in Japan as well, since we have so many children.
I think it must be difficult for missionaries too, not just pastors. I'm sure you find the same in student ministry.
D: Yes. I mean, for example, I often hear of a third or fourth year student who finally has built up the courage to admit to one of their friends that they are in fact a Christian. I find that a bit shocking—to hear that they're praying for a God-given opportunity to say that they're Christian in their senior years at university. And I want to exclaim, "Today is your chance!"
M: Certainly in the past so many of Japan's pastors have come from that student ministry background . . .
D: And the same is still true—plenty of people called to ministry are coming through that same route, and we're really thankful for that, but it's like there's a big spiritual maturity gap between, say, students who are sure from their second year that God is calling them to minister to the youth of Japan and the many students who aren't confident to admit anything about their faith publicly.
M: For sure, there is that pattern. What can you say . . . we hope that Christians will have an influence on society, but in reality at times society is strongly influencing Christians.
Although the interview didn't really finish on a positive topic, it was relationally very positive for Pastor Matsuda and me. We could recognize in each other the struggle we share in trying to engage people with the gospel in today's Japan. Many of the advantages the church seemed to have in the '70s and '80s have waned, and quite a few presumptions that the church and society once shared no longer stand. But God has not changed. He is still calling people to himself, and so we need to walk carefully and courageously to faithfully express the gospel in ways that are meaningful in a changing mission field. 
1. See the first half of the interview in Japan Harvest, Spring 2022, 22.