Blessings in the mail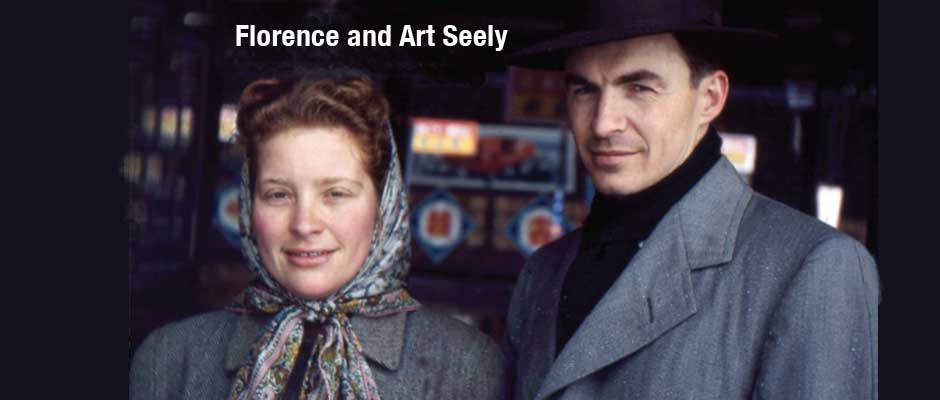 Summer had been difficult—support had been low for months, allowing for little margin. Then Bobby came down with a fever and spots. Soon Ricky had the chicken pox, too. Just as they were getting better, Carol said one night at dinner, "Mommy, I don't feel good." By morning she was covered with sores.
Thankfully the baby had been spared. At the moment, she was babbling on the floor as her mother, Florence, wrote letters.
"Love, the Seelys," she wrote. "Christmas 1957." Florence looked out the window and watched leaves drift to the ground; winter would be here soon. She heard a whine and felt little Aileen tug on her skirt. Florence looked down to see the girl raising her hands up to her mother.
"Next month it'll be your birthday. How did you get so big?" Florence picked the girl up, but she fussed and wouldn't sit still. "Aileen, what's the matter?" She brushed back Aileen's bangs and noticed her eye seemed red and goopy. Florence did her best to keep it clean, but by evening it was looking worse.
"Art," she said to her husband that night. "Aileen has some kind of eye infection."
Art lowered his newspaper with a sigh. "More sickness?"
"I know," she said. "We'll need to treat this quickly."
"Well, there's not much we can do besides pray."
"Of course we'll pray," she said. "But she's not even a year old. The others might have been able to muscle through without doctor visits, but this could get bad."
He pushed his glasses up his nose. "It's not a matter of convincing me. If we could, I'd take her to the doctor tomorrow." He put his newspaper down and folded his hands. "I went to the bank today."
His pause made Florence nervous.
"How bad is it?" she asked. They had been as frugal as possible all summer, trying to stretch the money until the next quarter's support arrived in October. When it did, it had been shockingly low.
Art pursed his lips, then said, "We have 50 yen to last us until January 10th."
For a moment she was speechless. "It's only November."
"I know."
Florence leaned back into her chair and shut her eyes. "Lord," she began. "We trust You and know You will provide for our needs, big and small. We don't understand why financial support has been so low, even as we are confident that You called us to minister in Japan." She took a deep breath. "Remember us in our time of need—especially Aileen. Keep our spirits generous even though there is little to give. Bolster our faith when we are discouraged. And help us to honor You in all that we do, for the glory of Your Kingdom."
"Amen," Art said. He picked up his newspaper. "I'll call the doctor tomorrow. Perhaps he can give some advice, even if we can't afford an appointment." He paused. "Will we have enough food to last us?"
"We won't be able to buy anything fresh, but I think I can make our canned goods last." She chuckled. "If Jesus can feed 5,000 men from five loaves and two fish, He can certainly feed our family of six with what's in our pantry."
Art smiled.