Gospel to Okinawa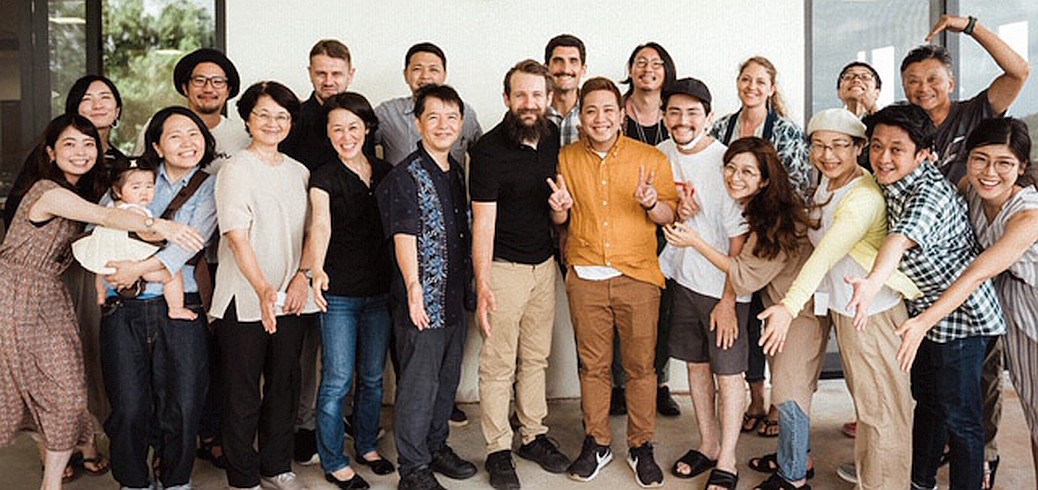 Gospel to Okinawa (GTO), a ministry designed to support church leaders, is gaining recognition. It's led by the Pillar Church of Okinawa. They work together with City to City Japan (CTCJ), which supports church planters and helps revitalize churches. The ministry often invites leaders to speak at their venue at Naha Baptist Church. They also host training sessions for potential church planters—drawing on experience from across Japanese churches—and provide ongoing support for colleagues planting a church with online materials.
Today, around 30 pastors from different denominations from across Okinawa regularly gather to share church-planting experiences and practices together. But when GTO held their first workshop two years ago, there was only one attendee, besides group founder Pastor Jon Ransom of the Pillar Church. That attendee, Pastor Kazunari Fukushima, of Naha Evangelical Free Church of Japan, is now a member of the GTO committee. GTO's Coordinator Satomi Booth sent out emails and made phone calls to potential attendees. "But our church wasn't well-known, so I guess people were suspicious of us," she says.
The Pillar Church of Okinawa is situated near Kadena Air Base. They are part of a group of churches in the United States that reach out to the US Marines. Pastor Ransom and Pastor Jon Simburger started church planting in Okinawan cities in 2016, with Booth as translator. Today, the church has around 200 members, most of whom are military personnel. GTO was established with the vision to plant two churches by 2022 and to become a bridge between Okinawa and the US.
Pastor Fukushima recalls that he was "quite suspicious to begin with." When he was first approached by GTO, "it sounded too good to be true that they were willing to cover all the costs for the ministry and didn't expect anything in return. Okinawa has had many bitter experiences resulting from 'sweet deals,'" he says.
Historically, businesses would come over from the mainland to do a great deal of trading and would take most of the profit with them. Pastor Fukushima said, "Usually, people don't want much to do with a church connected to the military. But the more I found out about them, the more I felt that they could be the real deal."
At that first GTO workshop event, when Pastor Fukushima was the only attendee, all the food prepared to welcome the expected attendees went to waste. He was touched by the sight of the people quietly clearing away the many chairs they had put out while concealing their disappointment. "I felt that they were true disciples of Christ. As I got to know the folk at the church better, I could tell that they loved Okinawa from the bottom of their hearts and truly cared for us. That meant a lot to me."
Pastor Fukushima called out to other pastors and opened the way for others to join in. "GTO transcends denominations well and we endeavor to work together prayerfully."
From 2020, a new study group for pastors' wives was formed, making the ministry even more fruitful. Booth says that "although there are many opportunities for pastors to study together, there are not many groups where pastors' wives can chat together and feel refreshed. It is my hope that GTO provides a worthwhile study for the pastors' wives."
This year, a group of pastors will join together once a month to learn about gospel-centered preaching. To apply or make an inquiry, contact Satomi Booth. Tel: 080-3892-7255. Email: contact@pillarokinawa.com
From a two-part article in the Christian Shimbun December 20/27, 2020 issues
Translated by Grace Koshino
Information for this article was also sourced from https://pillarokinawa.com/mission/gospel-to-okinawa/