Great East Japan Earthquake memorial live broadcast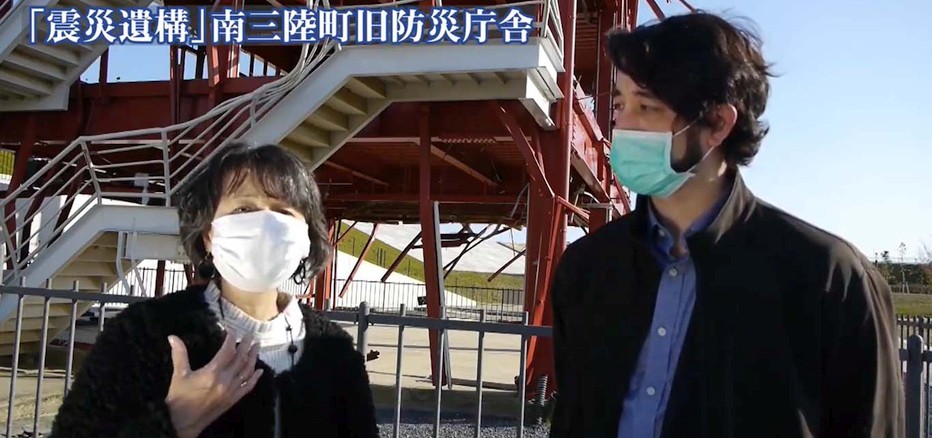 A special memorial show called "Love and Hope Concert—Never Forget 3.11" was broadcast online on March 11, ten years after the Great East Japan Earthquake. It was broadcast live in the morning from Minamisanriku in Miyagi Prefecture and in the afternoon from Kesennuma First Bible Baptist Church. Both broadcasts included interviews with disaster victims and their supporters.
David Kazama, pastor of New Song Church, shared his hope—"Ten years is not the end, but rather a new beginning. Because we have learned what suffering and weakness is, we can walk with compassion."
Hiroshi Minegishi, pastor of Kesennuma First Bible Baptist Church, said, "That day, when the ground shook violently, I immediately knew that a tsunami would strike and so I evacuated with my wife and daughter. We are thankful that our lives were spared. We are also grateful for the many churches that have supported and prayed for us and for how we were able to rebuild the church."
Caleb Chan, pastor of Sendai Faith Community Bible Church, recalled his experience on a plane heading to Japan two days after the earthquake.
A local tsunami survivor shared, "I lost a lot in the disaster, but volunteers from around the world came and did great work for us. I was given love that surpassed what I had lost."
At 2:46 p.m., all those around the nation taking part stood outside and offered up silent prayer prompted by the sirens that announced the time the earthquake struck. From 3 p.m., the Love and Hope Concert was streamed online. The concert was hosted by Sayuri Kume (musical evangelist) and Steven Nakahashi (director of the Ishinomaki Christian Center). It featured saxophonist Steve Sacks, cellist Tomoko Inoue, pianists Michiru Hirose and Mariko Kanno, and gospel singers Yutaka Hagiwara, Makoto Iwabuchi, and Yumiko Iwabuchi.
Tatsuo Nakazawa, representative for regional support network Kakehashi and director of church network Tohoku HELP, said, "In light of the COVID-19 situation, we decided to record and broadcast the program instead of holding it live. This video delivers the message 'Don't forget,' reminding us to remember the victims of all disasters so that we won't forget. We stand here at this site to build connections that aren't merely friendships but relationships that bind our hearts together throughout our lives."
From Christian Shimbun, March 28, 2021
Translated by Hiromi Kiuchi