Japanese children's ministry resources
Did you know that there are many great Japanese resources out there for kids ministry?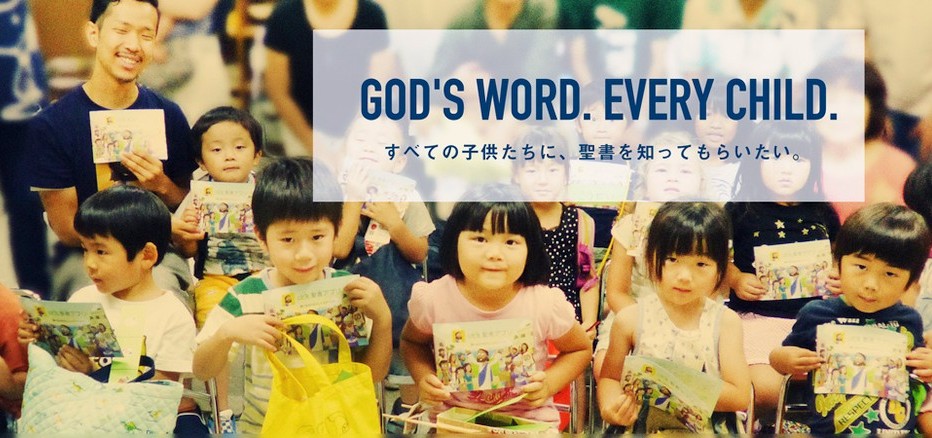 Have you had that feeling of excitement and relief when someone else takes over a task you'd been dreading? Maybe it was jump-starting your car, baking a birthday cake, or making a speech. For me, it was creating kids' ministry resources in Japanese. I started googling to find out what was out there online, and I was thrilled to discover lots of great resources created by Japanese people for Japanese kids. In this article, I want to showcase some of the best of what's available online. In the coming years, I hope you can use these songs, ideas, and lessons in your ministry to keep on passing on the gospel to kids in Japan.
MEBIG—Make Everybody Believe In God or MEmory+BIble+Game
Kids' worship music
It's exciting to see a group of kids singing passionately about Jesus; they seem unstoppable. So hearing these songs performed by skilled musicians and written in lively, expressive Japanese with a strong sense of fun thrown in was a huge joy to me. These guys put out albums often and also publish PowerPoint slides and sheet music so you can play their stuff in your church! MEBIG aims to run seminars in all the prefectures of Japan to encourage great children's ministry everywhere. You can purchase directly from their online store or download the songs from a streaming service such as Apple Music. Check them out on YouTube to see what all the fuss is about.
http://www.mebig.com/chapel_worship.html
LUMO
Multimedia Bible experience
Imagine being able to hear the Bible read to you in simple Japanese while visual dramatizations and appropriate sound effects for the stories play in the background. This is what LUMO offers, and the quality is excellent. Japanese friends who saw it were excited at how easy it was to understand and quickly shared it with friends who don't know Jesus yet.For missionaries whose language is still developing, this resource offers a step in between running a Bible study in English and preaching in Japanese. It could also be great to use for family worship or small groups too. LUMO may also reach Japanese people for whom reading the Bible is too difficult, putting God's word into their hands.
https://onehopejapan.net/lumoproject/
4/14 Window movement
Kids' ministry movement
Since many people make decisions to follow Christ between the ages of 4 and 14, this window is a key time for faith formation. In a 2016 survey in Japan, 51 percent of Japanese Christians said they were saved before the age of 18. However, churches often spend very few of their resources reaching children. The 4/14 Window movement wants to see that change here in Japan. They want to equip and inspire churches to reach and rescue kids, root them in the gospel, and release them for ministry. They run seminars and forums throughout the year, which you can connect with through their website. I am especially excited to see kids released for ministry. I am convinced that children are well placed to reach children and should grow up expecting to share their faith boldly rather than having to learn to overcome embarrassment as adults when social pressure has already become a motivating force in their lives.Connect with the 4/14 Window movement and share the great quality videos they've made with your church to encourage an increase in church resources allocated to kids' ministry.
Bible memory song (聖書 覚え歌—踊るポンポコリンversion)
This is just one song, but I want you all to see it because it combines many of my loves: equipping kids to use their Bible, using a popular song to increase fun, intergenerational worship, and protecting kids' identities online. I'm not fast enough at Japanese to keep up with the lyrics yet, but I'm inspired to get there. I'd love to see much more of this kind of thing!
https://youtu.be/Yz08z8VwFvk
One Hope Japan
Kids' tracts, apps, and manga
One Hope Japan researches and produces resources for reaching children and youth with the gospel, including the previously mentioned LUMO. They're supporting local churches to reach communities. You can order free boxes of books (you pay only for shipping) to give out to kids within your network. They seem to be really listening to youth and children and tailoring their materials towards them. On their site, you can find The Bible App for Kids, an interactive retelling of the Bible in easily understood language with cute animations. There are also story boards (kamishibai) available that use the same illustrations. Also on the website are the other publications the group creates and promotional videos explaining the context for the resources.
Amy's free ideas
Crafts, games, Bible lessons
From celebrations to games to Bible lessons and parenting tips, Amy has lots of ideas! I like the way her Bible lessons bring so many elements together to teach the Bible in diverse, creative ways. She has a lot of experience in teaching kids in Japan and brings it all to bear on the material she creates. Many of the pages are available in English and Japanese.
https://amysfreeideas.comJEA Kodomo Project
(JEA 子どもプロジェクト)
Resource sharing website
The Japan Evangelical Association has Kodomo Project, a website that brings together a lot of resources: campsites, games, songs, curriculum, media, and more. You can also submit your own online resources to be added to this site.
https://jeakodomo.weebly.com
Seichō (成長, growth)
The Seichō curriculum aims to teach kids the whole Bible over three years. The materials are written according to five different levels of development so each child can learn at his or her own level. The illustrations are cute and appealing. The creators also run seminars to train kids' ministry workers.
http://www.wlpm.or.jp/seicho
Future Possibilities
I'm excited by what I've found and still more excited to see more resources created and shared. Please share all the great Japanese resources you've discovered, too! I want to see even more resource sharing so that churches aren't reinventing the wheel each week. I want to see resources that teach the big story of the Bible and more media resources that tell the stories of the Bible. I would also love to see it all coming together in lessons that teach a big idea through games, songs, lessons, and crafts that all drive towards the same teaching point. I want to see seminars on how a church can connect what they do on Sundays with mid-week programs, events, and camps to comprehensively welcome new kids into their churches. If you want to collaborate, please get in touch with me.