Jesus Film media: using short films to share the gospel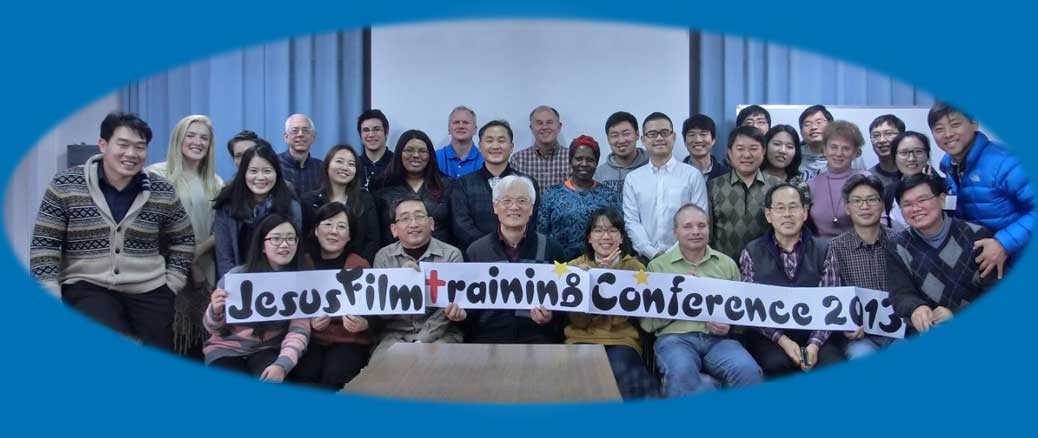 For a long time, Cru (formerly known as Campus Crusade for Christ) has been looking for new and creative ways to share the gospel. We live in a day of changing environments both on and off university campuses. One characteristic of this change is well-developed intelligent technology, whether with mobile phones or other smart digital devices. A big challenge today is how to build momentum in evangelistic outreach with new technologies in mind.
One outcome of a 8–13 December 2013 media outreach held in Kyoto was the confirmation of media as a relevant tool to reach college students. During the five days of this event, participants representing seven countries came together for training in the morning and outreach in the afternoon at two Japanese universities.
The morning training included a devotional time that used media as a resource. The speaker would show a short film, then relate the film to his devotional message. The training involved many one-to-one practices as well as group practices. First, we needed to show a short film to a partner. Then, we would ask our partner some questions to get their opinion or thoughts related to the particular theme. After that, we would show another short clip from either the Jesus film or My Last Day to move from the theme to the person's need for God and salvation.
Most of the short films do not rely on words and can be used anywhere. The Jesus film is in so many languages that it can meet the needs of almost any local audience. In addition, most of the short films and Jesus Film media can be downloaded onto any digital device. So even when offline, a person can still use this tool to show a short film to anyone at any time. Background information and questions to guide discussion are included within the apps. These help with preparation for what to ask or share with a person.
During the five days of training, participants contacted 229 students at Kyoto University and Doshisha University in Kyoto city. Because the short films were non-threatening, it was easy to approach people. Using visuals accompanied by sound resulted in a far greater impact. We had spiritual conversations with more than 130 students and presented the gospel to 57 of them using the short film Sand Art, which presents the Four Spiritual Laws. Eight received Christ as their Saviour.
When I think about these results compared to past experiences in Japan, media outreach strategy has proven itself to be a great tool in evangelism and follow-up. It is a breakthrough strategy for us as it is easy to use, non-threatening, and captivating to the audience. It also makes it easy to have a conversation with a friend or a stranger.
Most participants shared that the training exceeded their expectations. Some had concerns in the past about sharing the gospel. But, after their first day using this method on campus, they were motivated to go back again. Many couldn't speak or understand Japanese, but they were able to share the gospel with this tool. They felt it was refreshing and exciting to use this tool and method to reach the generation in this current millennium with the gospel.
Our Kyoto staff and short-term international workers (STInters) want to continue to use this method in their weekly outreaches on campuses. Even one mum wanted to use this method, as she felt that by using it she could connect with students.
The tool is simple to use after a training session of only one to two hours. Just download the free app. Then select the short films, ask a student to watch, listen to their comments, and direct them to God's love!
In 2016, I was privileged to share this tool with church members of Renewal Presbyterian Church in Anjō City, Nagoya and to train them in its use. I also briefly shared with some short-term missionaries how they could use this tool to reach high school students. On another occasion, I led a training session with staff and interns of Chi Alpha, showing them how to use the tool on the campuses they are reaching. In 2017, we hope to conduct training to help Chi Alpha summer mission teams use this tool in their campus outreaches.