Ministering in prayer
"Prayer is not monologue but dialogue; God's voice in response to mine is its most essential part."1 Andrew Murray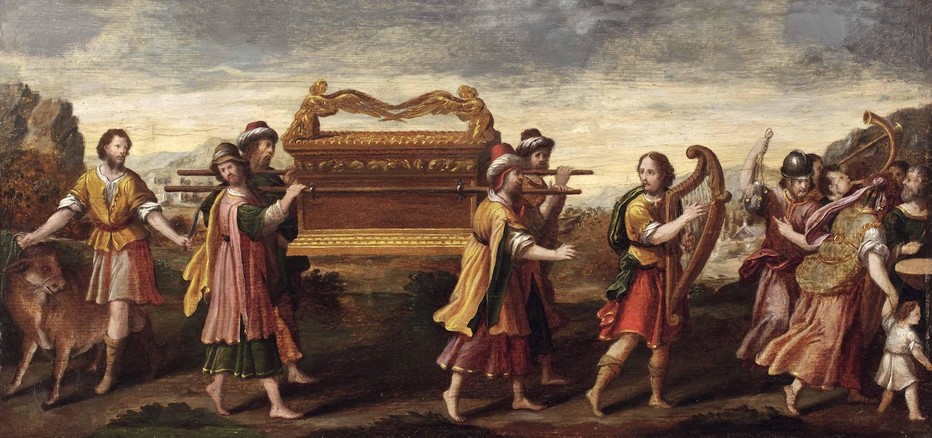 King David decided to bring the ark of the covenant to Jerusalem to show that he wanted to seek the Lord, in contrast to the days of Saul (1 Chron. 13:3). But it seemed he did not know Levitical law well, as he had the ark placed on an oxcart, and when the oxen stumbled, Uzza touched the ark as he tried to steady it and God struck him dead. Afraid, David left the ark where it was, at the home of Obed-edom (1 Chron. 13:7–14).
After that, the Lord established David as king. He defeated the army of the Philistines, and the LORD brought the fear of David on all the nations (1 Chron. 14). Finally, David figured out what he did wrong and had the Levites carry the ark (1 Chron. 15:2), which had been at Obed-edom's house for three months (cf. 13:14). Chapter 15 describes the elaborate preparations David went through to bring the ark to Jerusalem. Things were finally ready.
When the ark was placed in its tent and all the sacrifices and offerings had been presented to the Lord, David gave presents to everyone there (1 Chron. 16:1–3). And then comes this verse: "He appointed some of the Levites as ministers before the ark of the LORD, even to celebrate and to thank and praise the LORD God of Israel" (1 Chron. 16:4 NASB).
I think this verse can help us as we seek to minister before the Lord in prayer—as we celebrate, thank, and praise.
The Hebrew word translated as "celebrate" is used often in the Old Testament. It is most often rendered as "remember." What were they to remember? Of course, they were to remember the recent events, but also the whole history of the people of Israel from time immemorial. What do you use to help you remember when you come before the Lord? Do you have things written down so that you can refer to them from time to time?
The word translated here as "thank" is a word that means to confess (both who God is and my sins), to praise, or to thank. He confessed that God is "the LORD God of Israel." He is LORD, Yahweh, the everlasting One. He is the only God there could ever be. There is no other. He is also their personal God—the God of Israel. What a God! Then David continued to thank Him in verses 8 to 36 (chapter 16). This psalm of thanksgiving includes parts of what we know as Psalms 96, 105, and 106. What a legacy! Only God is worthy of all our thanks. I know you pray and ask God for things. But do you then remember to thank Him when He answers your prayers? I hope so!
"Praise" here means to shine a light, to boast, to commend, and to praise adoringly. When we say "Praise the Lord" (and maybe shorten it to PTL), we really should give reasons for why. To do this, we can shine a light on a particular attribute of God or a particular situation that shows us more clearly who God is. Often the phrase "Praise the Lord" means little more than "That's great!" But we can change that. We can really praise the Lord by declaring who He is and what He does.
May we be like David and celebrate, thank, and praise the Lord. Only He is worthy!
1. Andrew Murray, With Christ in the School of Prayer (New York: Fleming H. Revell), p. 116.