Online safety
Best practices for staying safe on the World Wide Web.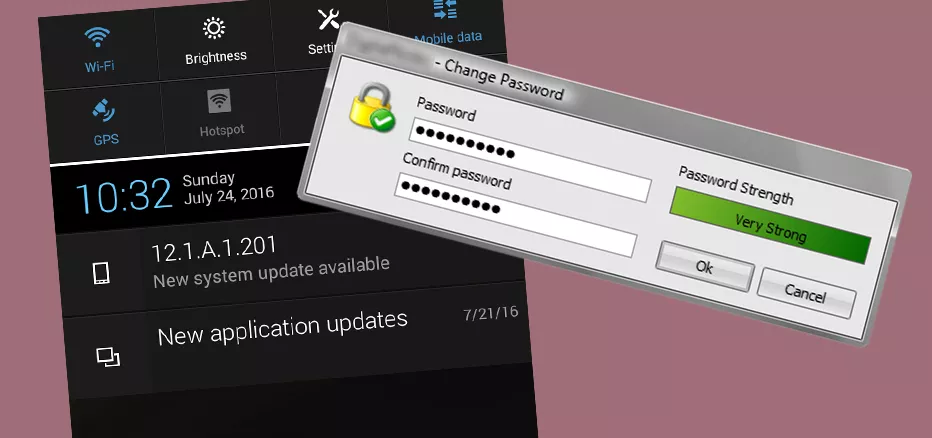 Everyone desires safety, as it enables people to thrive. Local and national governments enact security measures to ensure the safety of citizens. Physical safety is one aspect, but safety online can be more complicated. On the Internet, anyone with a connection can interact with you, and not everyone has noble intentions. Viruses, malware, and ransomware written by nefarious individuals and even countries roam the Internet looking to prey on the unprotected. Your online safety is in your own hands. Below are some suggestions to help prevent you from falling victim to these traps.
Pop-up danger
Almost everyone has encountered pop-up windows as they browse the Internet. Some pop-ups seek to confirm identities, gather information, or sell a product. Problems arise when new species of pop-ups flash on the screen at unexpected times. A simple rule is: "If you don't know what it is, don't click it." Modern operating systems and browsers have built-in protection that require confirmation from the user before allowing an app or connection that could jeopardize security. Many types of malware try to trick the user into giving permission to do things outside of these protections. Malware will often try to redirect your browser to sites masquerading as the real site you wanted to go to, so that they can steal your identity or passwords. While ad blockers, HTTPS Everywhere (www.eff.org/https-everywhere), and other security browser extensions can help mitigate many of these attacks, the user is always the weakest link. Remember, if you don't know what it is, don't click on it.
Secure your locks
Another area where bad guys often try to attack is through software security holes, or exploits. No software is perfect, and hackers are always looking for ways to "pick the lock." Companies sometimes have time to fix exploits before news spreads, but other times the door has been open for a long time, and they have to scramble to patch it up. Either way, the lock needs to be fixed. Whatever device you use, if you stay up to date on software patches that will help keep your systems secure. OS X, Windows, Android, and Linux all have the option of automatic updates that can fix any problems for you. But with more and more devices connecting to the Internet, it takes diligence to keep all fronts secure. For example, routers can be major targets for exploits; so make sure you find out how to keep yours up to date.
While companies usually work hard to fix broken locks, they also want you to upgrade your device. This is a huge issue, because you may have older devices that function fine but no longer receive updates, because the manufacturers no longer support them. Bad guys are aware of this and sometimes prepare exploits to unleash when a device becomes unsupported. Although it is not practical or cost effective to upgrade every time a new model of device comes out, if you value security, your Internet device should at least support the most current operating system. If you have a PC and have not upgraded to Windows 10 or a Mac and have not upgraded to at least OS X 10.10, I highly recommend you do so. If your device is older than this, it might be time to consider upgrading.
Good password practice
In the end, no matter what locks companies install on their devices, the user holds the keys. Your password (or better still, passphrase) is the key to its security. One of the biggest mistakes a person can make on the Internet is to reuse a key in multiple places. Bad guys who access databases of stored passwords will often try them with other accounts. So no matter how complex your password is, it is worthless if you use it like a master key to all of your locks. There are many great programs, such as LastPass (lastpass.com), 1Password (1password.com), KeePass (keepass.info), that can generate and remember long passphrases for you. If you are guilty of using the same password multiple times, I highly recommend you pick one of these tools and begin to upgrade your Internet security.
With a little diligence by the user, it is possible to be safe on the World Wide Web. Tools are available to help you, so take the time to survey your security measures and begin to upgrade weak links. If there's ever anything I can do to help, don't hesitate to write to me at techie@impactjapan.net.