Paralympics brings opportunities to Japan's churches
Christ's example inspires us to reach out to disabled members of our communities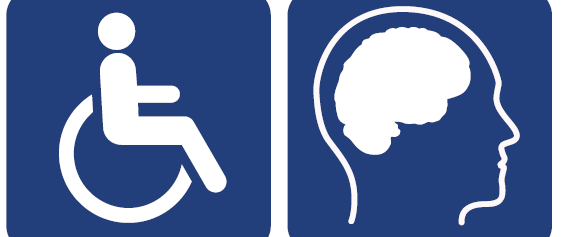 The Tokyo Olympic and Paralympic Games will take place in 2020. While the Olympics is widely considered to be the pinnacle of sporting events in the world, the Paralympics is often seen as a mere supplement.
What if Jesus was here in Tokyo in 2020? It is possible he would be more passionate about the Paralympics than the Olympics.
Consider the kind of people Jesus associated with. According to Luke they included: "a man possessed by a demon" (4:33 NIV), "a man who was covered with leprosy" (5:12), "a paralyzed man" (5:18), "a woman who had been subject to bleeding for twelve years" (8:43). Luke 7:21-22 says Jesus healed those people and said, "The blind receive sight, the lame walk, those who have leprosy are cleansed, the deaf hear." Jesus reached out to the people who were socially vulnerable.
As Christians who belong to the body of Christ, how do we view the Tokyo Olympics and Paralympics? As disciples of Jesus, how do we utilize these events for the glory of the Lord?
The church is the body of Christ, and Christ is the head. Jesus promises us that "where two or three gather in my name, there am I with them" (Matt. 18:20). So we are not mere members of a church organization or people in a church building; we are the church of which Christ is our head.
Now, how can we—the church—take action in our neighborhoods? We should follow the example of Christ by reaching out to those who are needy. We must be aware that not only are the people with disabilities in need, but their families also struggle.
Begin by looking around you. How many people with disabilities are in your city, your neighborhood, and your church? What are their lives like? Then, pray and ask how you and your church can reach out to these vulnerable people.
We need to remember that disabilities exist within society. Japanese law (Basic Act for Persons with Disabilities 1970) defines a person with a disability as those "who are in a state of facing substantial limitations in their continuous daily life or social life because of a disability or a social barrier."1 That is, disabilities and barriers in society limit a person's quality of life, or ability, making their lives difficult. If people can reach out and love people with disabilities, the idea of "disability" will cease to exist. What a beautiful society that would be! I wonder if God allows disabilities in this world to demonstrate his power and bring his loving unity to the community.
Have you considered what it is like to be a Japanese person with a congenital disorder? They receive education in special needs classes or at a school set apart for them. After graduation, they work in special centers or welfare facilities. Some major companies hire them, but these companies usually have a special subsidiary company designated for them. We can be thankful for the services available to these people, which are better than many countries. But Japanese society does seem to be divided between disabled and non-disabled. In addition, parents of people with disabilities are burdened by the concern that they will die and leave their children to fend for themselves.
I believe we as Christians can change this division. What can we do?
First, pray about what you can do. Pray as a church. Seek God's wisdom.
Research the current welfare system for people with disabilities in your neighborhood. You can search online. Also, you can go to the information desk or the welfare division at the city office.
Create opportunities for people with disabilities to come to your church. Create a safe space for them. Improve access in your church. Learn about disabilities, and find solutions to discrimination and prejudice.2
Invite speakers and singers with disabilities. Hosting such events will be an encouragement and testimony for people with disabilities and their families.
Host an All Ability festival with local churches.3 You may be discouraged by the limits of your church's ability to help those with disabilities. This could be an opportunity to serve together with other churches and others in the body of Christ. Also, it could be an chance to collaborate with the local government.
The Tokyo Olympic and Paralympic Games are just around the corner. Let's begin with prayer. Let's serve our community so that as many Japanese people as possible can meet Jesus.
1. "Basic Act for Persons with Disabilities," Japanese Law Translation, http://www.japaneselawtranslation.go.jp/law/detail/?vm=04&re=01&id=2436, last modified July 10, 2014.
2. See this Japan Harvest article by Josh Grisdale, about how churches can welcome people with disabilities: http://www.japanharvest.org/how-to-welcome-people-with-disabilities/, accessed October 22, 2019.
3. For more information on All Ability Festivals, see https://www.jisp2024.com/allability or contact JISP at jisp2024@gmail.com.