Three values to help teams thrive
A desire to share the gospel, a willingness do anything that's asked, and a cheerful attitude are vital qualities for shot-temers and long-termers alike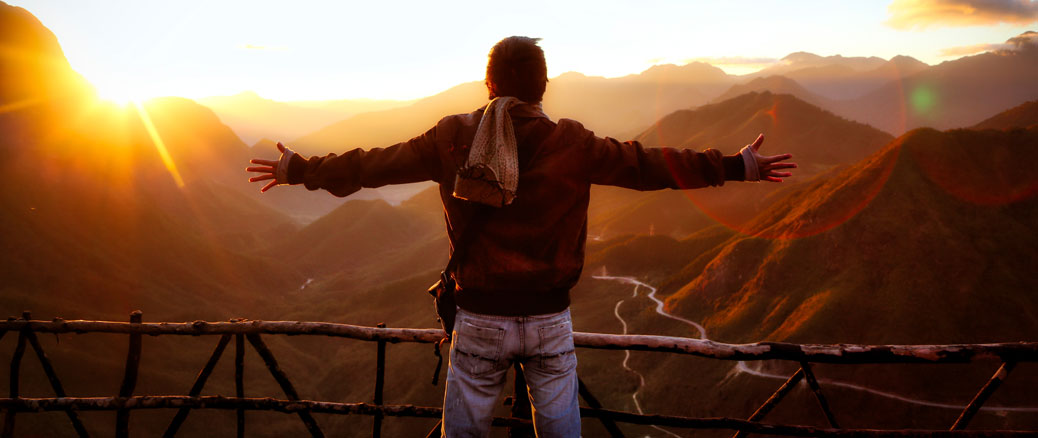 A‌s you prepare for the ministry, I would like to share some key attitudes that can be used by God to greatly minister to the Japanese church and people:
 伝道スピリット (dendo supiritto): spirit of and for evangelism (Col. 1:28)
 何でもやる (nandemo yaru): will do anything, like a true servant (1 Cor. 9:20-23)
 明るい (akarui): positive, cheerful, outgoing (1 Thess. 5:16-18)

Positive people (akarui), who take the initiative and will do anything (nandemo yaru) to serve the church and share the gospel of Jesus Christ with the 99% who do not know him (dendo supiritto), are the people God will use beyond what you can imagine! Let us all be those kinds of people day in and day out.

By Takeshi Takazawa, Asian Access's vice president for strategic engagement, in an introduction letter to new staff and short-term workers.
I still remember being challenged to live out these three values when I came to Japan for the first time in June 2001 as part of a short-term team that served at Katsuta Church in Ibaraki Prefecture. Ten years later, I found myself continuing to lean on them as we trained teams to minister in Tohoku after the 3.11 disaster. I believe these key attitudes are valuable for screening and training short-term workers.
Spirit of evangelism (伝道スピリット)
While most short-termers come because they want to share the gospel with Japanese people, sometimes their zeal can do more harm than good. At one event I had helped to organize, our famous guest finished his long talk to a crowd of hundreds of Japanese people with a form of "And this is why every one of you needs to accept Jesus into your heart today." I cringed. Our venue was a government facility, and we had promised this would be a cultural exchange and a chance for people to interact with a celebrity. Instead we gave them a 30-minute religious talk. Our guest desired to see people know Christ, yet we had failed to coach him on what was appropriate in that setting. As a result, my partner pastor and I had to apologize and do additional work to repair the damage done.
The importance of personal relationships
There is a significant variation among short-termers about the most effective way to share the gospel with Japanese people. There is often an awkward moment when a short-term worker tells you about "the silver bullet"—that if you would just try it (Bible study, tracting, evangelism method, prayer style, etc.), Japanese people will turn to Christ.
In contrast, a quiet banker in his thirties who has come to Japan to serve for the last five summers isn't flashy. He's an amateur photographer who enjoys taking photos at various events. He also makes sure to connect with one family every time he comes. He had dinner with this family his first summer in Japan and ever since has had a desire to see them know Christ. He has watched the children grow, and his commitment to this family has allowed him to share with them why he keeps coming to Japan.
When I was a short-term worker, it was two young musicians and an English student who broke my heart for Japan. Japan's statistics were challenging. The need was huge. But ultimately it was my relationship with these three individuals that made me desperate for them to encounter Christ. Our evangelistic spirit must be about people and not methods. It's important that we explain this to short-term workers who come to serve with us in Japan.
Will do anything (何でもやる)
The best short-term workers are those who are willing to do anything to serve. An excellent metaphor for this principle is the scene in The Karate Kid where Mr. Miyagi teaches Daniel karate by having him do seemingly meaningless tasks around his house. I've consistently found that the most challenging teams are the ones that think they know Japan well and the ones that aren't willing to "just do anything" to serve.
Following the guidelines
For the first few years following the 3.11 disaster, Shiogama Bible Baptist Church was receiving hundreds of volunteers every year. On paper, one group looked like an ideal team. They were students from the Japanese club at a Christian university led by a former missionary to Japan. We gave them the standard guidelines regarding transportation, housing, team size, etc. and prepared to receive them. Shortly before they arrived, we were informed that they would be bringing more people than our capacity allowed. As a result, the team's housing and transportation became a big problem for us. The team assumed we could figure something out, so they disregarded our guidelines. But they didn't realize it caused our local ministry team to be overworked and exhausted during their stay.
Demonstrating true love
In the summer of 2011, we had a team of affluent young professionals with no language or real understanding of Japan come and serve in a coastal town. One day we handed them a songbook and asked them to learn traditional Japanese songs to sing with the people still living in an evacuation facility. Though they didn't understand what they were singing and butchered the pronunciation, they happily sang with the people living there. And while they were not able to directly share their testimonies or scripture, through this act the people in attendance felt loved. They gave the residents an evening of light-hearted fun in the midst of a difficult time. Their service also gave the long-term workers in that city credibility. The people of that town understood that long-term workers weren't there just to add people to their religion, but that they truly loved then.
Short-term workers' willingness to do seemingly meaningless tasks that they don't fully understand can be a window into their motivations for being here. Are they here to serve and partner with what God is doing or merely to promote their own agenda?
Positive (明るい)
For short-term workers who have limited or no Japanese ability, nothing communicates Christ and why they came to Japan more than their attitude. It is easy to tell when someone is happy to be here. Conversely, it is counterproductive for our Japanese friends to feel sorry for the short-termers for coming to their country.
We have a group that regularly comes from Hawaii. They are multigenerational, multicultural, and extremely comfortable with their identity in Christ. Even though most of them speak no Japanese, they happily approach the older ladies in the temporary housing and give them huge hugs with big smiles. Even without shared language, the residents know that these Hawaiians are happy to be there. I love seeing people melt into the bright kindness of this team.
Seeking and cultivating the three characteristics
In my experience, a short-term worker's character is far more important than training, knowledge, or even language. I look forward to continuing to serve with people who:
are committed to sharing Christ in a relational way,
are willing to do whatever is asked of them, and
have a good attitude in whatever they do.
More than that, I am challenged to try to live these values out myself as we continue to serve in Tohoku.