Two Japanese Christian snowboarders
Meet two young Japanese siblings who love the Lord and snowboarding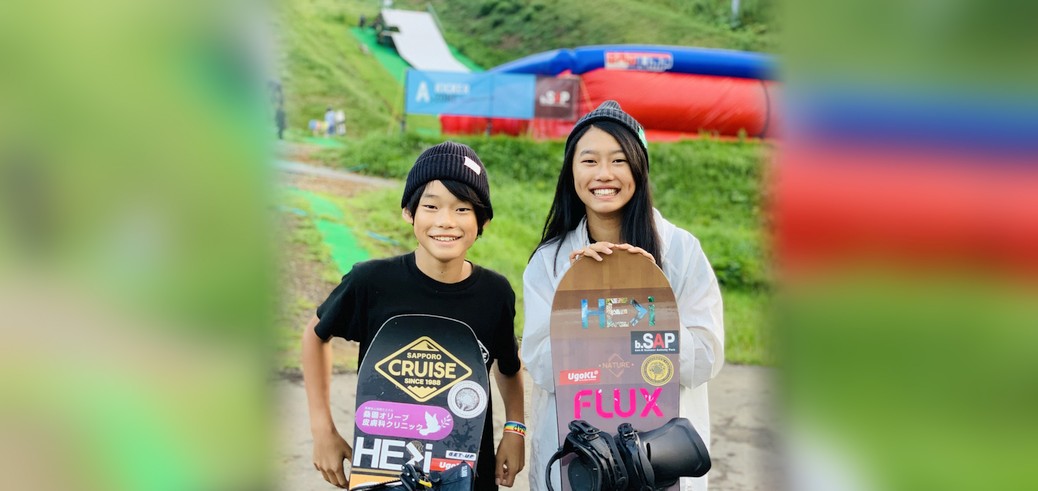 JP Koch interviewed snowboarders Rinoka (15) and Ryūsei (13) Yamada recently. Both live and train in Sapporo. They compete in the halfpipe.
JP: When did you start to snowboard?
Rinoka: I was seven.
Ryūsei: At the same time, when I was five.
JP: Faith-wise, when did that start for you?
Rinoka: From our childhood on, we went to church with our mother. But we got baptised when I was in second grade of elementary school, and Ryūsei was in first grade. Now we attend the little school which belongs to the church* and get a lot of support from the school and church.
JP: What is your dream to achieve with your snowboarding careers?
Ryūsei: I'd like to make it onto the Japanese snowboard team and then compete and train at the highest level, but ultimately I'm aiming for the Winter Olympic Games in Milan.
Rinoka: I'd like to be to be able to compete internationally and travel overseas.
JP: How do your church and school help you?
Rinoka: They pray a lot, like before we go to a training camp or competition, but also at school the teachers and students pray for us every day. I think prayer is the best thing they can do for us.
JP: Many snowboarders don't know Jesus yet. What can we do for them?
Both: We think that prayer is the most necessary. For people in the snowboard scene who don't know Jesus and for the ones who do know him.
JP: You're still young, but have you had difficulties and challenges in your career so far?
Rinoka: I had a shoulder injury where I couldn't train for six months and wasn't even sure if I could snowboard again. That was difficult. I can't train at the moment either—I have a knee injury. But it isn't as bad as the last injury, and I'm more positive about it.
Ryūsei: I was one of the two kids from Japan who got selected to compete for the one open spot on the Japan national snowboard team. When I lost against the other one, I was really sad about losing that chance. But I hope that I'll have another chance this year.
JP: Is there something else you'd like to share?
Ryūsei: We had some missionaries who came to our church and spoke about being a missionary in the future. They prayed for me and told me that I'll go overseas. That was a bit odd, but soon after that, I was invited to join the Hokkaido snowboard team to go with them to a training camp in the US. We didn't have the money to pay for that, so we were even more surprised when, without knowing our need, a Christian doctor contacted us and since that day has been a financial supporter. So I did make it to the camp.
JP: How can we pray for you?
Both: Please pray that we will be light and salt for Jesus in the snowboard world. As well for safety, and that God will provide what we need to push our careers further.
*Sapporo Fukuinkan Church