A café with a difference
A café in her area turned out to be totally different to the author's expectations, and the people there have influenced her life ever since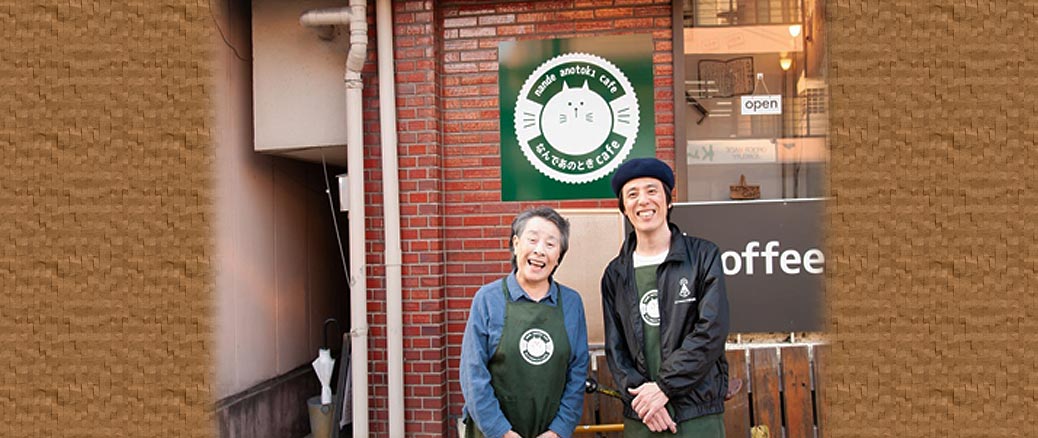 Nagoya is known for its café culture. In most cafés, some people chat with their friends while others sit by themselves and study, read, or work on their laptops. But I've discovered a very different kind of café.
An unconventional café
Between my house and the nearest station, there is a café with a strange name: Nande Ano Toki Café (なんであのときcafe; http://nandeanotoki.cafe), which means approximately "Why at that time?" I had passed it many times until I finally had enough courage to enter. What a surprise—everyone seemed to know each other and they were chatting. Had I unknowingly stumbled into a private party? Apparently not, as someone quickly stood up and offered me their seat so that I got to share a table with a person I'd never met before. I had been planning to work on a short message for a missionary meeting, but I soon realized that would be impossible in this café. When the other customers asked me where I came from, I let them guess. As soon as they found out I was German, a man asked "Wie geht es Ihnen?" (How are you?)—probably the only sentence he could remember from when he learned German many years ago. Next, they wanted to know where I lived, when I had come to Japan, and so on.
A real community
"This isn't a café where you sit quietly by yourself and read or study," the owner of the café, an elderly lady named Ayako, explained. "Rather, it's a café where people talk." My Japanese was still poor at the time, and I couldn't follow the conversations, yet I was entranced—this was a real community. Ayako runs the café together with her son, Takeshi, who is extremely good at drawing people into conversation. They have guitar lessons on Fridays, and every now and again they hold some kind of event: live music by a band, a calligraphy painter, or a private party. There is also a LINE group for people who attend the café regularly, and they produce a radio program as well, which has a podcast (なんであのとき放送局).
I started going to the café about once a week. As I couldn't speak much Japanese, I mostly took homework from my Japanese school and asked for help. People were very willing to help me, but they made sure they didn't do the work for me.
I slowly got to know the other customers and even more slowly started to understand something of their conversations. One, a mother of a person with hikikomori (someone who doesn't leave the house anymore), shared her struggles. Another had difficulty building trusting relationships: "As soon as I get close to someone, they suddenly don't want to see me anymore," he explained.
Everyone knows that I'm a missionary, and they sometimes ask my opinion on matters like this. I've been able to share about the gospel and Christian values on several occasions.
Graduating from language school but not the café
In the following spring, my graduation from Japanese school drew near. But I wasn't the only one who was worried about exams. One lady's son was graduating from middle school. Would he pass the final exam and get into high school? I felt the entire community sympathized with the mother's concerns and cheered her son on. When he passed his exam, several people went to his graduation ceremony and congratulated him.
The café held a graduation party for those who graduated from middle school, high school, or university, and I was invited too. It was one of the most moving evenings for me since coming to Japan. There were six of us graduates, and we stood in a line to receive a thank you certificate for coming to the café. Personal memories were written on them like, "On your first visit, you ordered curry and rice and complemented the food, which encouraged me." Mine said, "We don't really know what missionary work is, but please keep coming after graduating from Japanese school." We were then congratulated and celebrated and had to give a short speech. It was all very moving. Japanese school had been really difficult for me, but here were people who had helped me with some difficult grammatical problems and had thought about the meanings of different kanji. And now they were celebrating my graduation with me. I felt part of them, welcomed and valued.
I still go to the café as often as I can. The first time I entered the café I could never have anticipated that it would become an ibasho (居場所, a place where you belong) for me.
Photo supplied by author