A nine-day study tour of Israel
A visit to Israel will revitalise, renew, and reenergize your faith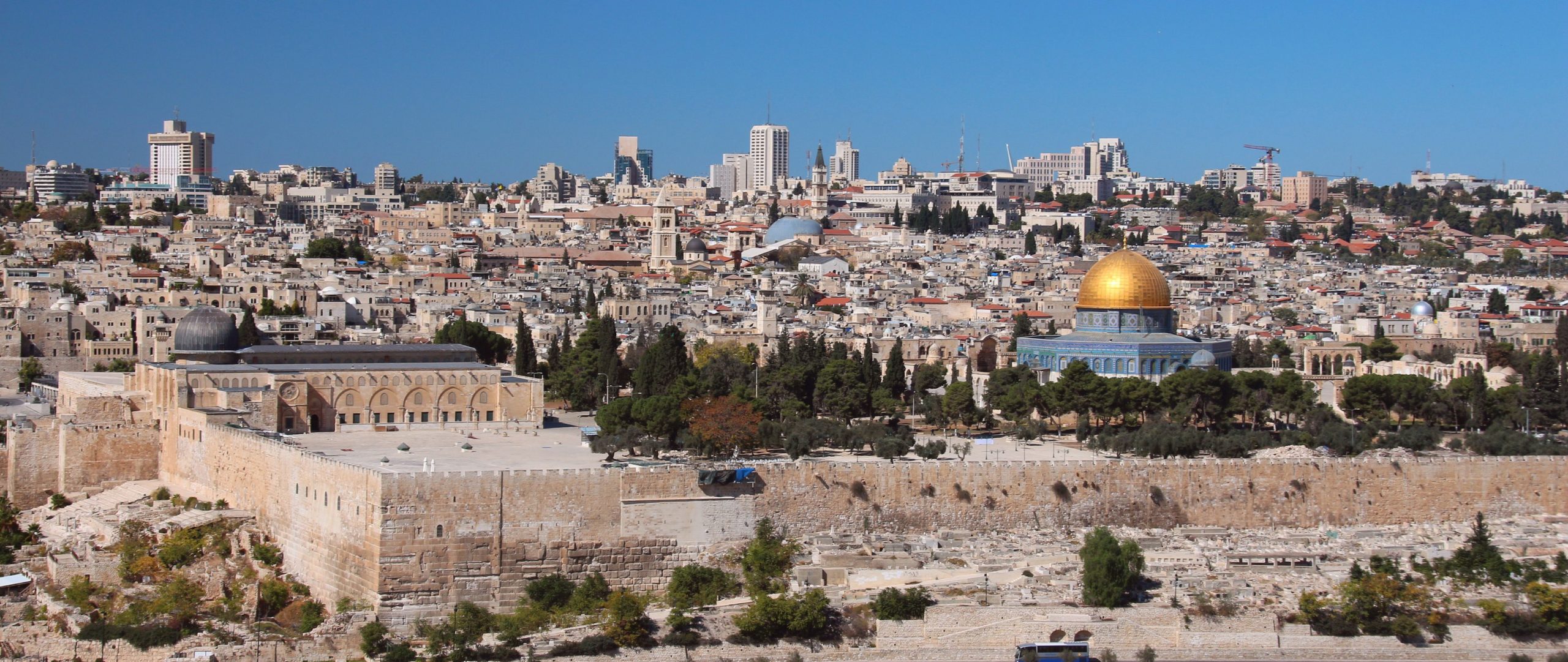 Would you love to revitalise your faith and see the Bible brought to life in a unique and unforgettable way? Organising and participating in a study tour of Israel will help Christians:
Grow in their faith
Improve their biblical knowledge
enjoy exciting cultural experiences
In June 2017, the Osaka International Church Council and pastor wanted to give our congregation an opportunity to experience these things. After extensive prayer and discussion, we started organising a nine-day study tour of Israel for Golden Week 2018. We advertised at church and booked to travel with Oak Hall Holidays, a reputable U.K.-based organisation.1
A total of 24 congregants of various nationalities signed up. To prepare for the trip we met several times to watch a video of an Israel tour and held group discussions (using resources such as the 2017 edition of Fodor's Essential Israel).
The tour
On our tour, we visited over 30 locations including Bethlehem, Jerusalem, the Church of the Holy Sepulchre, the City of David, the Pool of Bethesda, Immanuel Christian Bookshop, and Jericho. Visiting these locations helped us grow in our faith and appreciation of the culture and widen our view of Scripture.
The House of Hope
In the evenings, we attended worship services led by our pastor. At one meeting, we were blessed with a local guest speaker—a Palestinian Christian—who gave a fascinating presentation about his ministry work at the House of Hope (hohbethlehem.org). This is a Christian ministry which cares for the blind and children with special needs regardless of their religion. It fulfills the biblical mandate stated in Romans 15:26-27 by providing for the needs of Christian (young) people in Israel. Moved by his presentation, we committed ourselves to pray for the House of Hope. It was wonderful to witness how experiences like this revitalised our faith in Jesus and future ministry.
The Bible brought to life
It was awe-inspiring to see the Bible in geographical context and to gain a deeper understanding of the Scriptures. Our tour guide, a theologian named Paul, read relevant Bible passages in various locations where Bible events occurred. We read the Scriptures while sitting next to a cluster of olive trees on the Mount of Olives, in the beautiful grounds of the Garden Tomb, and at the Garden of Gethsemane. We visited the ancient house ruins where the healing of the paraplegic man allegedly took place (Matt. 9:1-8) and the hill beside the Sea of Galilee where the "two demon-possessed men" were healed (Matt. 8:28, ESV). Several participants remarked that it was the best holiday they had ever been on, because they saw the Bible brought to life in such a vivid way. We returned with sharper minds, especially when reading the Bible. It was truly amazing to see, feel, and experience many of the places where Jesus and his disciples ministered.
Exciting cultural experiences
Our group enjoyed rich cultural experiences such as walking through the Judean desert and the delights of delicious Middle Eastern food. We took a boat trip on the Sea of Galilee, which included taking part in an energetic and lively traditional Jewish dance on board. We prayed at the famous Western Wall, travelled by coach over 430 metres below sea level, and floated in the Dead Sea.
Conclusion
Organising an Israel tour helped our church to grow in faith and renew its spiritual life. If your church is led by the Holy Spirit to do its own Israel tour, we highly recommend you consider a safe time to go and then take a step of faith to plan what may be a journey of a lifetime! 
1. More info: https://www.oakhall.co.uk/israel/israel