Conquering learning disabilities with God's kingdom perspective
Five ways to encourage parents with hope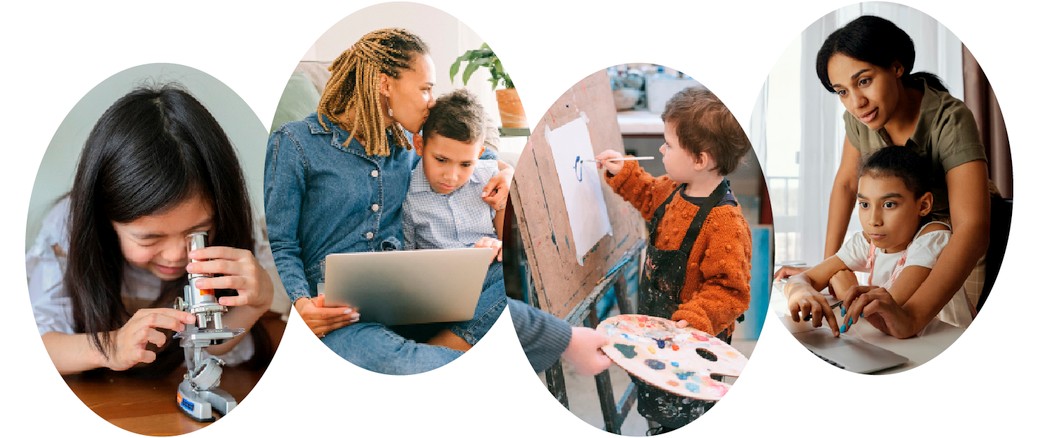 Learning disabilities are a global phenomenon that crosses all cultures, ages, and socioeconomic differences. Merriam-Webster defines a learning disability as a "brain condition that causes difficulties processing and integrating information." Yet, for parents, it is defined best as their "heartbreak." It breaks a parent's heart to see their children struggle in learning when other children do not. Parents are desperate to help their child, because, particularly in Japan, difference and academic failure may make a child a target for bullying. Parents are afraid to see their child hurt, and their fear robs the home of its peace, joy, and rest. It can be paralyzing. As ministers of Christ, we can come alongside parents with life-giving words and kingdom perspective to help them move forward with hope.
In Psalm 13, the pain and anguish of David's heart is revealed. He felt alone in his suffering crying out to God, "How long, O Lord?" But David's heart after God's heart was only resolved when David realized his need to see with God's perspective so he could trust the Lord in this despair.
Can we view learning disabilities that "break our hearts" as God's blessings? 2 Corinthians 12:9 says, "'My grace is sufficient for you, for my power is made perfect in weakness.' Therefore, I will boast all the more gladly about my weaknesses, so that Christ's power may rest on me" (NIV). God promised Paul that his grace would be sufficient, and he promises us the same. God will not let our foot slip (Ps. 121:3). We can be encouraged when we face challenges, for they become opportunities to grow our perseverance, which develops character; and character develops hope, which never disappoints (Rom. 5:4).
Within the last ten years, there has been an influx of literature on learning disabilities that continues to infiltrate the news. Although the information is more plentiful, parents still testify that Japan offers limited resources for learning disabilities and in varying specialized needs. Parents can start each day feeling alone, and not sure how to minister or help their children. Learning disabilities is still a global phenomenon and presents many challenges, and even more so with the challenges this COVID-19 pandemic has brought.
I believe the solution for Christian parents is the example of David in Psalm 121:1–2. Despite circumstances, he trusted God and allowed his relationship and knowledge of God to guide his path. God is faithful in where he takes us, and we find he bestows "a crown of beauty instead of ashes, the oil of joy instead of mourning, and a garment of praise instead of a spirit of despair" (Isaiah 61:3 NIV).
Here are five ways to encourage parents to move forward with God's kingdom perspective, so learning disabilities do not break hearts but instead, shape them for his glory and our good.
1. See your learning disabled child as God sees them.
Hebrews 4:13 says, "Nothing in all creation is hidden from God's sight. Everything is uncovered and laid bare before the eyes of him to whom we must give account" (NIV).
When you look upon your child what do you see?
Do you focus on what needs to be fixed or developed?
Prayer: Lord, I need to see differently. Help me to see my child as you do. Cleanse my eyes so what I see is not impeded by my needs or wants. I want my child to know how precious they are. Help me to see what I cannot.
2. Hear your learning disabled child as God hears them.
Proverbs 1:5 says, "Let the wise hear and increase in learning, and the one who understands obtain guidance" (ESV). God hears our every prayer and bottles our tears. He never sleeps and is available anytime.
Are you giving your child your full attention when they need to talk?
Do you ask for clarification of what is not clear?
Do they feel it's "safe" to share and talk with you?
Prayer: Lord, help me to listen well, so I know how to guide them.
3. Bless your learning disabled child with words of life.
Ephesians 4:29 says, "Do not let unwholesome talk come out of your mouths, but only what is helpful for building others up according to their needs, that it may benefit those who listen" (NIV) God says that "the tongue has the power of life and death" (Prov. 18:21 NIV). Words are important and powerful. Words of life create life.
Are your words mostly instruction, blessings, or correction?
Is saying positive words hard for you?
Prayer: Lord, help me to speak words of life into my child.
4. Discover your learning disabled child's treasures.
Ephesians 2:10 says, "For we are God's handiwork, created in Christ Jesus to do good works, which God prepared in advance for us to do" (NIV). God has given your child strengths and talents. It might be that they are athletic, artistic, musically inclined, emotionally attune to others, good at reading, or computer skilled. But look even deeper. When you talk about their treasures, they will become movers and shakers, and creative life builders and makers.
Do you see the sunrise in their smile?
Are they the first to notice your hurt?
Are they prayer warriors or passionate about God?
Do you document how their Kingdom treasures touch others?
Have you reaffirmed these giftings in your child, explaining how God will use them?
Prayer: Lord, please help me to encourage and bless my child's treasures that will glorify you and expand the Kingdom of God here on earth.
5. Love your learning disabled child as God loves them.
John 13:34 says, "Just as I have loved you, you are also to love one another" (ESV). Sometimes loving our children is hard. We feel unappreciated, and they have an attitude. But then I think of what Jesus gave. He gave his everything although we deserve nothing.
Is it hard for you to love your child today?
Is your love patient and kind? Or irritable and resentful?
Does your love demand your way?
Prayer: Lord, increase my ability to love you first and lavishly with all my heart, soul, strength, and mind, so that I can love others as I love myself.
Joyce has been battling Parkinson's Disease since 2013 and has experienced her own power-made-perfect-in-weakness through the Lord. Her ministry's website childd.org, has resources in both Japanese and English; it is for those ministering with a Kingdom perspective to families affected by learning disabilities.