Divorce recovery resource
A powerful tool for ministering to people who are experiencing marriage breakdown that is now available in Japanese.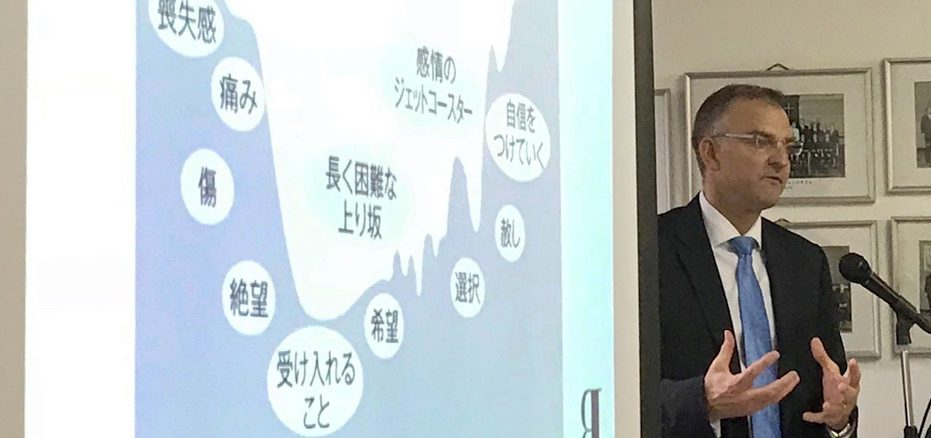 One day in 2001, I was surprised to see that my friend Toshi* was not wearing his wedding band. I had admired the good relationship that he and his wife seemed to have, so I asked about the ring. "On Wednesday, Maki suggested we divorce," Toshi replied. "I agreed, so next Monday we'll go to city hall and do the paperwork."
I was saddened not only by what he said, but by how casually he approached this heavy topic.
Conversations with Toshi over the following year left me wishing that I—and the church—had more to offer this non-Christian friend.
Fourteen years later, my wife and I read Restored Lives: Recovery from Divorce and Separation, a book on divorce recovery written from a Christian perspective but in a way that is easy for non-Christians to read. We gave it to English-reading friends who had experienced divorce, and they were impressed by how deeply helpful it was for them. Word of Life Press agreed about the need for this resource and published the Japanese version in 2018.
Here are three reasons why we highly recommend this as a resource for friends who are contemplating or have experienced divorce:
The author sensitively encourages those who have any possibility of saving their marriages to do so.
The author writes from his own experience with divorce. He shares the shock of finding out his wife was unfaithful and how he experienced despair, which then led to God's profound work of healing. He tells of waiting for his wife to return and of moving on after it became clear that she would not. One friend who read Restored Lives said that it was helpful to read a book by an author "who could connect with me because of our similar life experiences." This friend shared that other books he had read were by authors who had "better success in relationships" than himself. As he read the book he often thought, "Wow, that's exactly how I felt."
Restored Lives is a highly practical tool that can be useful as we minister to friends who are experiencing separation and divorce. Resources like chapter one's "Journey of Recovery" diagram can stimulate good conversation and help us minister hope to friends who are in pain.
As Christians serving in a culture where shame is felt keenly, we can be safe people for friends to share their own stories of relationship breakdown. Restored Lives can be helpful as we seek to bring God's healing and hope into the conversation and see friends experience more of the life that God has for them.
*Name changed.