Helping churches in transition
Taking churches from crisis to hope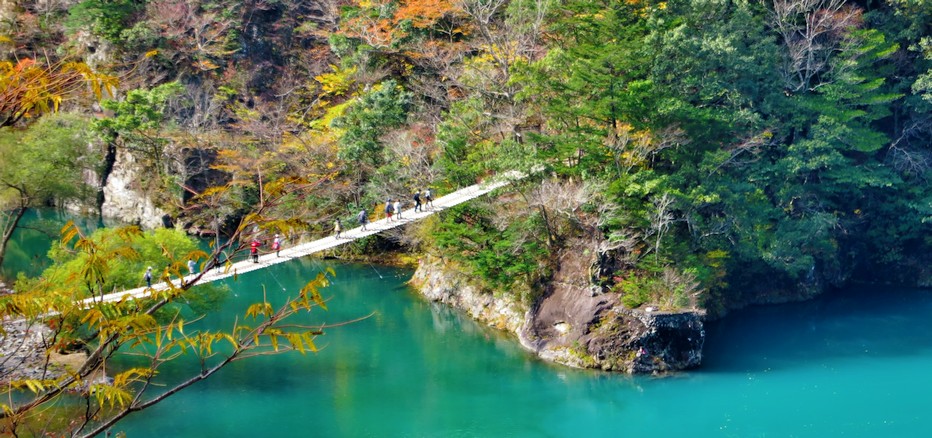 "Pastor Carlson, we'd like to ask you to become interim pastor of one of our churches."
In December 2004, a leader in the denomination I serve in Japan phoned me with this request. The pastor of one of our churches had been forced to resign, leaving the church in a state of crisis. The administrative committee of the denomination was looking for someone who could step in right away and provide pastoral leadership. I was serving with a Japanese pastor at a nearby church, so the committee thought I might be able to take this interim position.
I was already aware of the crisis, but had never considered that I could help in this way. After all, I was called by my mission organization to serve in Japan in church planting and evangelism. I'd never considered working with an existing church. More than that, I had no experience as an interim pastor and had never worked with a church going through such a difficult time.
Missionaries are usually sent to another country to proclaim the good news of Jesus, to help see new churches get started, and to care for people in need. This can happen through a variety of ministries. We rejoice when someone comes to faith in Jesus and is baptized, and when a new church is started. But what happens after that? Christ followers and their churches experience times of growth and also times of challenges and difficulties.
One of the difficulties a church can face is when a pastor abruptly ends his/her ministry in that place. What happens next? How does a church get through this time if a pastor leaves it in turmoil?
Will you help this church by becoming their interim pastor?
When I heard this question, I knew two things: I had no experience from which to work, and I felt compassion for these people and wanted to help. After taking time to pray, to talk with my wife, and to check in with the Japanese pastor I was currently working with, I answered yes.
During the month before I started work there, one of the women in that church died suddenly. One of the church council members called me: "Pastor Carlson, could you do the funeral for this woman?" I hadn't officially started my ministry, but readily agreed to do this. Working with church leaders and the family became a wonderful chance to bond with people.
Learning about intentional interim ministry
About the same time, a magazine for pastors published by my US denomination arrived. The theme of that issue of the magazine was "Intentional Interim Ministry." Several pastors wrote articles about how they were doing this as a specialized ministry. Not just filling a pulpit on Sundays, they were guiding the congregations they served through a process of dealing with past issues and preparing for the future.
These articles were exactly what I needed as I prepared to pastor a church in crisis. Several articles referred to the Interim Ministry Network (IMN), an interdenominational organization in the US that trains and supports pastors to do this specialized ministry. I found their website (imnedu.org) which includes information about a number of helpful books on the subject.
I had three basic tasks in this church: to help the church grieve the loss of the previous pastor, to assure them of God's ongoing love for them, and to help them think about what kind of future God had in store for them. With no previous experience in interim ministry, I had to learn on the go, but the fifteen months with this church was a wonderful experience. At the end of that time, the church was able to call their next pastor. He later told me that it seemed the church had pressed a "reset" button and was ready to move on with him into the new future God had for them.
This experience caused me to take a new look at my calling to Japan. I knew I was still called to share the gospel and help plant new churches, but I now also had a heart for helping churches in transition. During my next home assignment, I attended seminars offered by the Interim Ministry Network, completed their training, and received their certificate as a transitional interim ministry specialist.
Fast forward to September 2019. At a retreat for pastors and missionaries here in Japan, two members of the administrative committee talked to me about helping another church that was in turmoil. Their situation was very different from what I faced in my previous interim ministry, but a pastoral crisis had created a similar need.
I felt the same two things I had before—a lack of experience and a heart of compassion for the people of this church. I started as their interim pastor in December 2019, and I continue in that role to this day. As in my previous interim experience, I have helped this church work through issues that came up during the previous pastor's ministry, have reassured them of God's ongoing love and presence, and continue to help them discover what kind of future God is giving them.
What is "intentional interim ministry"?
Or as it has recently been renamed, "intentional transitional ministry." What churches need this kind of specialized pastoral care, and what are the benefits?
It is important to look at the interim time between settled pastors as a wonderful, God-given opportunity. For whatever reason, the previous pastor is no longer present, and so the congregation is free to look at themselves and their community in new ways. The next pastor has not yet arrived, and so the congregation can come to a fresh understanding of their own identity and calling in Christ. This can actually help with the search for another pastor, as the church will have a better understanding of who will be a good fit.
Any church in a time of transition between settled pastors can benefit from an intentional transitional ministry. But this is especially true of churches who have lost a pastor through some kind of crisis, churches who have had a pastor serve for a long time (20 years or more), and churches which are experiencing major change in their community.
One of the key benefits an intentional transitional minister brings is a non-anxious presence. Churches experiencing a pastoral transition, especially those in crisis mode, need an interim pastor who is not ruffled by the situation. This person needs to listen to all of the voices in the congregation, even those which are angry or expressing deep pain. Such a pastor, simply by her/his presence, can communicate that God is still present, still loves these people, and that they can and will make it through these difficult days to find God's bright future for them.
This time of transition, guided by the specialist interim pastor, can take anywhere from one to two-and-a-half years. This is enough time to address the following:
Work through issues remaining from the previous pastor's time of ministry.
Reconnect with their denomination and its leaders (if part of a denomination).
Rediscover the gifts and abilities of the church people.
Rediscover the community around the church and sense God's call to reach out.
Identify the kind of person they wish to call as their next pastor.
The intentional transitional pastor does not tell the church what to do. He/she provides guidance and points the way, and helps the congregation to know what options they have in order to make good decisions. And all this is done while the pastor carries on the usual duties of ministry.
A real need in Japan
This kind of specialized ministry is a growing field in the US. Many pastors have made this their full-time work. Here in Japan, intentional transitional ministry is almost unknown. I contacted IMN while writing this article and asked if they had anyone else they had trained who was doing this kind of work in Japan, or if they knew of any kind of ministry like this being done here. The answer was no on both counts. Yet I have seen that there is a real need in this country for churches in pastoral transition to be helped in this way.
My first intentional transitional ministry began with a funeral. At the end of my fifteen months, I performed a wedding. The two events for me symbolized what I experienced in my ministry: a congregation that had moved on from a time of loss and grief to a time of joy and celebration as they welcomed their new pastor. My prayer is that this kind of ministry will become more known and available to churches experiencing pastoral transition in Japan.