Kodomo Shokudō — a safe place for abused children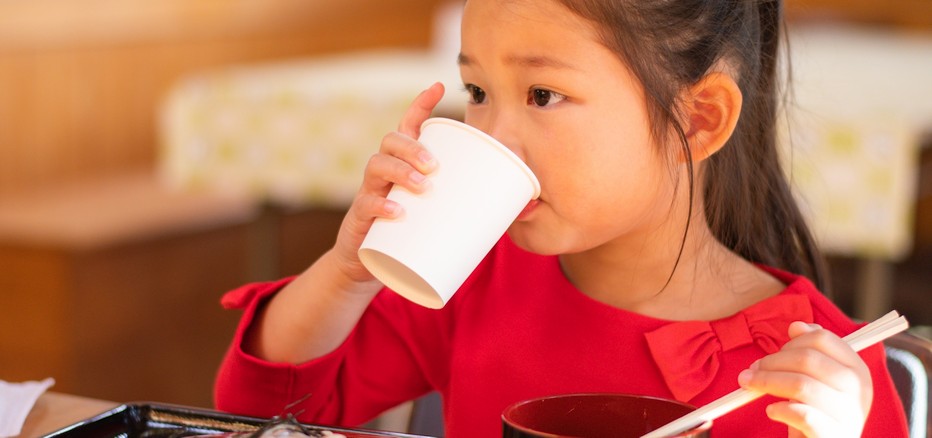 A record high of 122,578 cases of child abuse were reported in Japan in 2016 according to the Ministry of Health, Labour and Welfare. Meanwhile, there has also been a rapid increase in the number of Kodomo Shokudō, cafeterias that offer free or low-cost meals to local children. The Kodomo Shokudō Security and Safety Committee, a group that supports the running of these cafeterias, reports that 2,286 are operating across Japan.
On March 17, the ninth Caring Church seminar was held at the Ochanomizu Church of Christ in Chiyodaku, Tokyo, hosted by a project team from Tokyo Christian University. Speakers at the event included Ayako Murata, a part-time professor at the university who has worked in children's institutions for 22 years; a municipal social worker named only "S"; and Akira Nakata, a Christian Shimbun journalist who has been covering stories of Kodomo Shokudō.
Murata explained that there are two sides to child abuse—it harms the well-being and development of children, and deprives them of what they need to develop normally. Security is being taken away from children, along with their freedom (self-determination) and confidence (self-affirmation). Their rights to life, growth, protection, and participation are being neglected (United Nations Convention on the Rights of the Child).
Murata discussed the importance of the following points in addressing the plight of abused children:
Understanding the serious impact of abuse.
Understanding the perspective of those who have been victims of violence and controlling behavior.
Providing safe, consistently calm, inviting places where children can heal and build connections.
Taking time within the church to discuss discipline, parenting, physical punishment, and child abuse, to develop a wider understanding of the issues.
Adopting a team approach, where churches utilize community resources and cooperate with specialist organizations so that no one has to struggle alone.
S, who has worked in the fields of poverty and child welfare, said, "When we consider how to support a child, we start seeing the parents' problems too. Sometimes the parents are suffering from mental illness, have an intellectual development disorder, or are they themselves victims of abuse in the past. The cycle of abuse is carried on through generations."
S explained that in order to support parents in raising their children, it is important to identify any underlying causes of abuse. "We need a system in the community that is prepared to fully support the family. If the parent is the one abusing the child, then we need to consider who can act as a spokesperson for the child."
Nakata spoke about the Kodomo Shokudō run by churches. "The cafeterias are seen by the general public as a way to relieve poverty, but churches put more emphasis on making them places where children feel they belong. The goodwill fostered within the church can be seen by the outside world."
Although the gospel is not directly preached at Kodomo Shokudō, such places open the church to the community. In some cases, children have taken an interest in the church and started going to Sunday school. "I believe the church can make more out of this than just a passing trend," Nakata said. "My wish is to see church-run Kodomo Shokudō carry on into the next 10, even 20 years, continuing as an open door between the church and the community."
From Christian Shimbun, April 15, 2018
Translated by Grace Koshino