Lifelong learning
Cultivate growth in your spiritual journey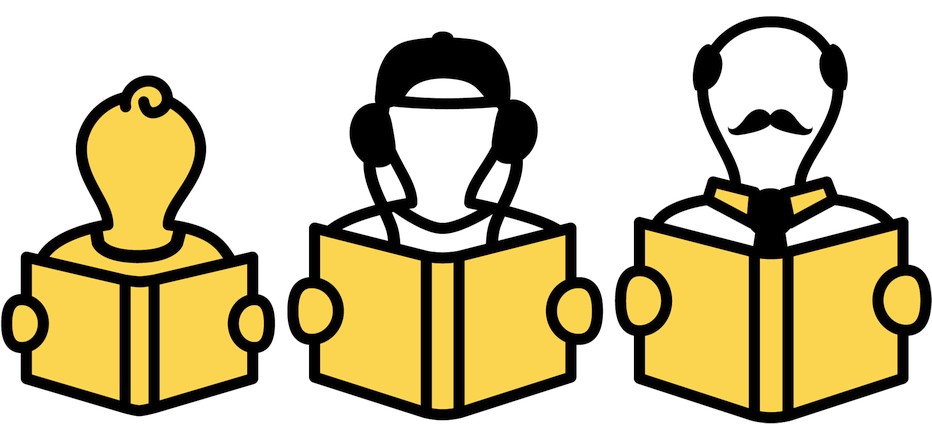 All missionaries are encouraged to learn about the culture in which they serve, to study the language to communicate effectively, and to study the best way to share Christ within that culture. Those are important aspects of missionary service and vital to the effective proclamation of the gospel. But is there more to learn?
When I entered seminary in 1980, I remember one of my uncles telling me that by the time I was finished with school, I would be too old to work! At that time, I had been going to some form of schooling for over 16 years and was looking forward to three or four years of seminary. And after spending a significant time in ministry and several more years of periodic classwork, in 2014, I finished a doctor of ministry degree.
I got a good chuckle out of my uncle's statement, but there are many who equate completion of the school years as the ending of learning. But should that be the case? Some people can't wait to get out of school so they can get into the real world of making a living. But should we stop learning? It is imperative, especially in vocational ministry, that we maintain a posture of growth in many areas of life, not the least of which is learning.
A commitment to being a lifelong learner has been vital for my own involvement and growth in ministry. In my current work with Barnabas International, I've learned a great deal about God's Word, my own self-awareness, and ways to best shepherd those I serve. Proverbs 9:9 tells us, "Instruct a wise man and he will be wiser still; teach a righteous man and he will add to his learning" (NIV 1984). Here are a couple of keys to remember.
Humility
The first key to having a learning posture in life and ministry is humility. I remember taking a leadership course at my church, and one of the unforgettable statements at the beginning of that course noted the need to unlearn things even as I anticipated learning new concepts. That takes humility. Lifelong learners understand that they have limitations and need to ask questions of themselves, of God's Word, and of the world in which they live and minister. There are so many opportunities to learn. But we need to have a spirit of curiosity and attentiveness to be able to really see.
Openness
The second key is openness. I ask myself, am I willing to look at things a different way, or from a new perspective? This is especially true in our spiritual lives. How does every part of my life affect or influence my life with God? We all need to pause at times and evaluate ourselves and our relationship with the Triune God. As my colleague Herb Lamp writes, this recalibration,
is circular as well as progressive. In other words, we are open to revisiting life lessons once learned before yet forgotten. We are not afraid to review and go back to reacquire some knowledge or behavior which we had thought we had already conquered or put into practice.1
Segmenting our lives into sacred and secular is fraught with danger, as we can often neglect some of the simplest things that can open our eyes to God and his love. We become like the religious leaders of Jesus' day who were blind to the dynamic of the kingdom of God, especially communicated through Jesus' teaching, and could not get past their own closed-mindedness. Jesus came to point us to the truth that everything in our world is sacred and for our growth, as it comes from the hand of the Father.
I agree with Joyce Rupp, who wrote,
every part of my life affects or influences my life with God . . . Everything and everyone teaches me about God, life, and myself . . . I try now to approach each person, event, creature, with two questions: How are you my teacher? What am I meant to learn?2
Final words from the apostle Peter in 2 Peter 3:18 encourage us even today, "But grow in the grace and knowledge of our Lord and Savior Jesus Christ" (NIV).
How are you growing? What are you learning? What are you learning about God? About yourself? About the journey you are on with Christ beyond your identity as a missionary? What are you learning from the struggles, the heartaches, the challenges, and the pain? What are you learning from the joys, the victories, and the celebrative times? What are you doing to make sure you don't stagnate as a person or as a missionary?
When you get together with your friends or colleagues in ministry, why not take some time to answer this question: What are you learning? It will take intentionality on your part, but the reward is certainly worth it.
1. Herbert F. Lamp, Jr., Journey with Me: Spiritual Formation for Global Workers (Littleton, CO: William Carey Publishing, 2021), 106.
2. Joyce Rupp, The Cup of Our Life: A Guide to Spiritual Growth (Notre Dame, IN: Sorin Books, 2012), 36.