Reaching the 99% through Christian education
For many Japanese, Christian schools and campus ministry are their first point of contact with Christianity, and these ministries often bear fruit later in life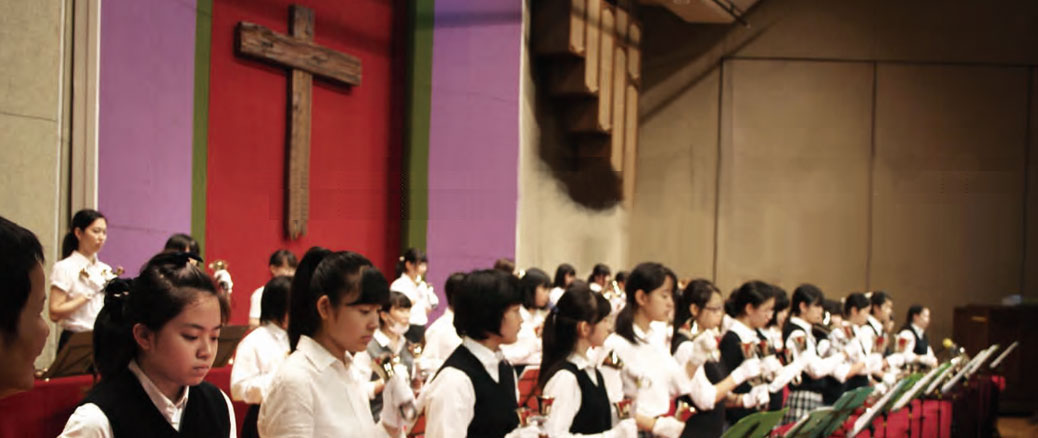 Christian schools are among the most visible Christian ministries in Japan today, with over 100 Protestant establishments ranging from elementary schools to universities. Just in higher education, about 10% of Japanese college students attend a Christian university.
For many Japanese, their first encounter with Christianity is not at a church, but at a Christian school. I noticed this when I was a pastor at a church in Tokyo. Most of the church members had attended a Christian school at some stage of their education. Christian schools serve as a bridge, connecting secular society to the church.
What is a "Christian school" in Japan?
Christian schools in Japan are sometimes misunderstood because the meaning and role of Christian education here differs from that of many other countries.
Japanese Christian schools have four distinctive characteristics.
First, Japanese Christian schools primarily provide Christian education for non-Christians. With the exception of a few schools, they are targeting the 99% of Japanese who are not Christian and do not attend church.
Second, "Christian education" is widely recognized in Japanese society as providing high-quality, value-centered education. Many Christian schools were started as an evangelistic outreach and to offer education based on Christian values. These schools are rooted in progressive and international Christian education introduced in the 19th and 20th centuries by missionaries and faithful Christians. The founding values are still important today for the schools and the families who send their children there.
Third, Christians have become a minority among the teachers and staff at most Christian schools in Japan. As the schools have grown and matured, non-Christian faculty and staff have been hired for a variety of reasons. Unfortunately, this has led some schools to drift from their roots and become only nominally Christian. But most Christian schools maintain their Christian identity and character by requiring a majority of the trustees and leadership to be Christian.
Fourth, most Christian schools also have an active campus ministry program that includes regular worship and an ordained minister employed as chaplain. Most Christian universities also have a center for Christian activities with dedicated staff.
There is, of course, a lot of diversity, and the evangelistic commitment varies greatly. Schools with a vibrant campus ministry program usually have many Christian faculty engaged in ministry, but in some schools the chaplain is practically the only Christian left. The Education Association of Christian Schools in Japan (Protestant), with about 100 member institutions, helps schools uphold and promote Christian education and ministry.
Christian activities at the center of school life
One of the biggest differences between campus ministry at Japanese schools and that in the West is that, in Japan, the school itself promotes and administers campus ministry, rather than external ministry organizations.
In Japanese schools in general, religious activities are governed by more than the limits of free speech. There tend to be restrictions on religious activities at public schools, and even more so at private schools. Christian schools tend to sponsor their own religious activities, and do not permit outside organizations to sponsor religious activities.
This perspective on campus ministry may seem strange to someone coming from the very open environment common on university campuses in North America, but it is essential to maintain the Christian witness and character of the institutions. If religious activities were completely liberalized here, then the Christian witness would be relegated to a tiny minority.
The challenges Christian schools face are to engage the non-Christian students with the gospel of Jesus Christ and keep Christian ministry and values at the center of school life.
Campus ministry
Christian ministry takes many forms, but it mainly happens through regular worship, Christianity-related classes, and Christian activities such as Bible studies and service programs.
I attended a Quaker college as an undergraduate student in the US and then studied at Tohoku Gakuin University in Sendai as an exchange student. I can still remember my surprise when I learned that they not only had daily worship, but also took attendance. Regular worship is central to the ministry of Christian schools, and is used to sow the seeds of the gospel, teach the students about God's love and grace, and help the students reflect on their own life in light of the Scriptures. At the primary and secondary levels, worship is integrated into the daily class schedule so that everyone attends, but at the university level attendance is voluntary.
At Aoyama Gakuin, where I serve now, we have daily worship in the elementary school, middle school, high school, and university (both campuses), plus three times a week in the women's junior college and once in the kindergarten, for a total of 30 worship services a week. Each week, we'll have over 4,000 students in worship, including about 1,500 university students.
From elementary school through university, most Christian schools require classes on the Bible or Christianity. At many schools, the courses are taught by ordained pastors. At the university level, I find teaching these courses to be both extremely challenging and rewarding. Challenging because the students come with absolutely no interest in the content; they take it only because it's required to graduate. But rewarding because we get 15 weeks to systematically break down their misunderstandings and negative perceptions about Christianity and open their eyes to the gospel. Helping students grow and being part of that intellectual and spiritual transformation is amazing.
Finally, Christian activities include multiple student organizations like choir and student Christian fellowship, as well as small groups, service projects, camps, and more programs than can be listed on this page.
Some students come to the Lord and are baptized. For students from non-Christian families, this tends to happen during the college years and after graduation. Christian schools are planting seeds that often take many years to produce fruit.
Partnering for ministry
How can missionaries and churches partner with Christian schools in campus ministry?
Pray for the schools and their chaplains. The chaplains need support from the larger body of Christ—especially in smaller schools where they are alone. The chaplains are the front line in maintaining the Christian character and mission of the schools.
Offer to preach at chapel or help with a Bible study or Christian activity. Local pastors are regularly invited to preach at Christian schools. But don't be disappointed if they turn you down a few times. Cooperation with schools is based on mutual trust, and it takes time to develop that relationship.
Send Christian youth as students. Especially at the university level, Christian students are essential to campus ministry. But beware that not all universities have vibrant Christian ministry programs. However schools that accept Christian students by recommendation (キリスト教推薦入学) are actively recruiting Christian youth.
Provide a welcoming and attractive environment for youth at your church and regularly inform the school chaplain of church events for students. Schools are much more likely to send students to your church if they regularly receive information from the church.
Recommend faithful Christians to work at Christian schools as staff or teachers. This is the most pressing issue for Christian schools and the only way for the schools to continue impacting the world for Christ.