Rethinking evangelistic events
Evangelistic events may be more effective if they are held in public places and are based more on building community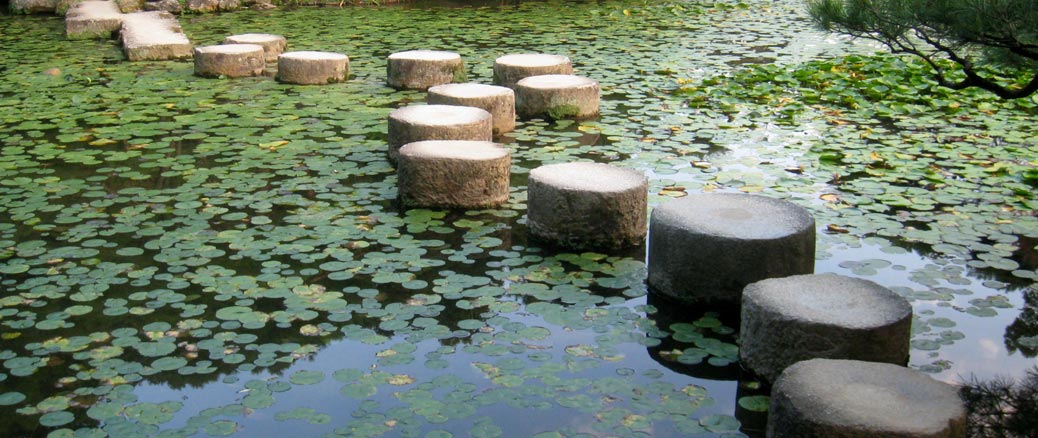 We'd done it again—the church was packed with people from our local community, many of whom had probably never stepped inside a church before. But come Sunday, only the regular churchgoers were in the morning service; no one from the previous day's bazaar turned up.
Unfortunately, this experience with the bazaar was far from bizarre—many evangelistic events I've experienced in Japanese and overseas churches have had similar outcomes.
Four common problems with evangelistic events
The bazaar had the following four traits that, in my experience, often characterize evangelistic events and activities run by Japanese churches.
Held in a church building
For church members, the church building is the natural place to hold evangelistic events since it's convenient, familiar, and free (if you own the building). But most Japanese people tend to be wary of entering a church, even when it's not for a religious service. They often complain that churches have "high thresholds". To get a feel of what it's like for them, imagine how you would feel walking into a Jehovah Witness Kingdom Hall. I've never done it myself, but I think I'd be wondering Is it okay for me to be here? and Where's the nearest exit in case I need to make a quick escape?
I've encountered this hesitancy to enter a church through the twice-monthly English conversation classes my wife and I have been running at our church for about five years. The classes are cheap (¥500 after two free lessons), there's no Bible study involved, and there is no shortage of people in the neighbourhood who are eager to learn English from a native speaker—but it's been really hard to get people from outside the church to come to the classes.
Direct stepping stone to the Sunday service
There's usually nothing between an evangelistic event and the Sunday service—no gentle ways to get more involved. But that chasm is often too great for the average Japanese person. Again, I've encountered this in English classes—students who have been coming to them for years can't seem to take the next step of coming to the worship service. If the "threshold" to the church building is high, the one to the worship service is stratospheric.
Offer bait but no hook
Almost all evangelistic events entice with some kind of bait. Examples include English conversation, cooking classes, music concerts, Hawaiian dancing, and Christmas decorations and atmosphere. People tend to come for the bait, but because there's no hook, they don't come back.
Tend to be large scale
Many evangelistic events tend to be big events such as concerts or bazaars that the whole church gets behind (admittedly, class-based evangelism is necessarily smaller in scale). Large events require a lot of planning and preparation as well as many helpers on the day. They can also be a bit impersonal and it can be hard to have meaningful conversations.
Four solutions to these problems
Here are some ways to overcome these problems.
Neutral territory
As much as possible, evangelistic events should be held on neutral territory such as cafes, restaurants, shopping centers, and karaoke boxes. This will make it much easier for people to come, and those who do come will feel more at ease.
Multiple stepping stones to the Sunday service
Evangelistic events should be planned as part of a broader strategy that will allow people to take gradual steps towards attending the Sunday service. This means always have something else that you can invite them to besides the main service.
The hook of Christian fellowship and community
In addition to bait, including a hook with an evangelistic event will bring people back. I think one of the most powerful hooks for Japanese is that of Christian fellowship. People are attracted to the unique community that can only be found in the church, especially since many Japanese people are lonely.
Small in scale
Doing small evangelistic events is easier on church people as there is less planning and work involved, and they are more personal, making it easier to connect with visitors.
Two examples of such evangelistic events
Here are two examples of evangelistic events that satisfy the above criteria when used as part of a larger evangelistic strategy.
Informal social events
Informal social events are a great first rung in the ladder to get people connected with church. It's much easier to invite non-Christian friends, workmates, and family members to a movie or a pizza lunch than an event at church. And both church people and visitors feel more relaxed.
While such events could be considered pre-evangelism since they don't involve any formal Bible teaching, they play a vital role in an evangelistic strategy. As Graham Orr notes, Japanese people are generally more open to learning about Christian beliefs once they feel accepted by a group of Christians and feel like they can trust them.1 Also, the conversation often naturally turns to spiritual things when Christians are in the majority.
There are different ways such events can be run. At our church, we have a notice board where anyone can pin a note about an upcoming social event. The note contains information such as the organiser's name, what the event is, the meeting place and time, the maximum number of people who can come, and any comments. People can then sign up for it by either adding their name to the notice or talking to the organizer.
The important thing is that anyone can organize an event and anyone (including non-church people) can join an event. The event can be something as low-key as sharing a meal at a family restaurant, going to karaoke, eating obento in a park, or visiting a zoo or museum. Or it can be something more adventurous such as climbing Mount Fuji, spending a day at Disneyland, or seeing a kabuki performance.
We've been doing this for about four years at our church and had some really good times together. Those who have participated have been very positive about it. Its biggest benefit has been strengthening fellowship between church members, since it provides opportunities for them to spend extended time together. But non-Christian family members have also come to several events and enjoyed them. The main problem we have found is that, while members are often happy to join events, they tend to be hesitant to initiate the events themselves.
Small groups held in public places
Holding small groups in public places such as cafes, restaurants, or karaoke boxes has several advantages over holding them in a church building. The biggest is that it is easier for those who are just testing the waters to join since they don't have to get over the hurdle of entering a church. Small groups in public places can also be easier to get to since they can be held at various locations during the week that are convenient for people to join (for example, near a major train station). You may even be able to make new contacts through curious people asking what you are doing. And you can combine the activity with a meal or refreshments.
One downside is that it won't be as quiet as in a church and the surroundings can be distracting. Praying in a group is particularly hard to do in public. Obviously, it's important to find a place that is reasonably quiet and private.
I've been to some small groups run by other churches and came away inspired and excited about the possibilities, though we haven't tried this at our church yet.
These are just a couple of ideas. I'd encourage you to think up other ways of doing evangelism that is on neutral territory, has a hook that will bring people back, is small in scale, and is part of a broader strategy that culminates in the main worship service.
1. Graham Orr ,"How three cultural dynamics impact returnees," Japan Harvest, Spring 2019 (also online at https://japanharvest.org/three-key-cultural-dynamics-part-two/).